Set Dosa-How to make-step by step Photos & Video

By
Sridher
Cuisine Style: Karnataka | Cooking Time: 10 minutes | To Serve: 5 | Take with: Chutney | Type: Breakfast
Ingredients
Rice - 2 cups (regular or brown rice can be used)
Idli rice - 1 cup
Urad dal - 1 cup
Poha (Avul in Tamil) - 1 cup
fenugreek - 1 tbsp.
Jaggery- 1 tbsp
Butter - 1 tbsp
Preparation
Soak rice, idli rice, fenugreek together over night or 5 hours
Wash & Soak poha for 30 min
Then grind all soaked ingredients to smooth batter.
Add salt & leave it for fermentation[apr 8 hours]
Then add Jaggery mix well.
In a thick iron dosa pan make small sized dosas in medium thickness
Once done spread haff teaspoon of butter over dosas.
Serve with sagu / chutney.
Note
Tip
Cover the dosa pan with lid to get smooth dosas.
How to make set dosa video
How to make set dosa- Stepwise pictures[Instant& Quick]
Set dosa ingredients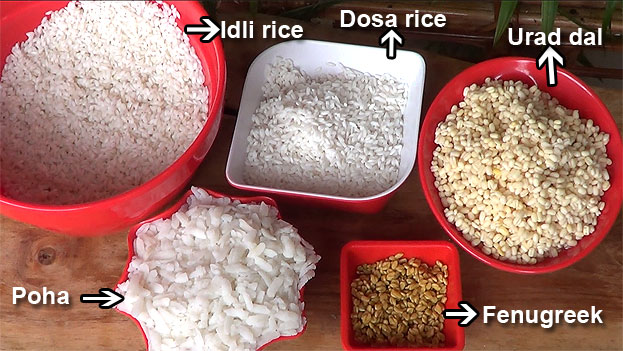 Wash & soak idli rice[2 cups]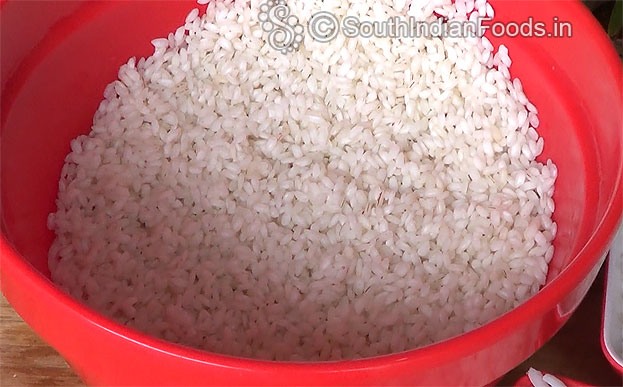 Wash & soak dosa rice for 5 hours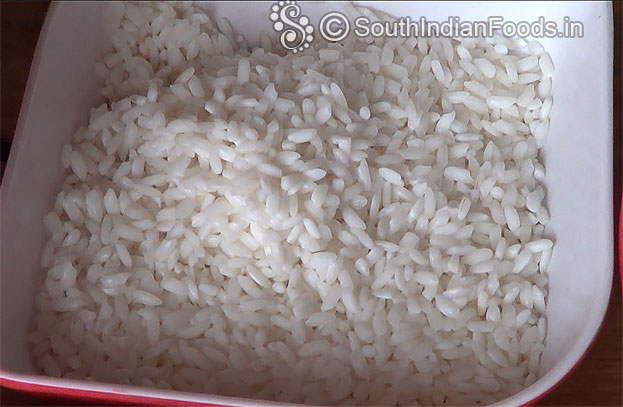 Wash & soak poha for 30 min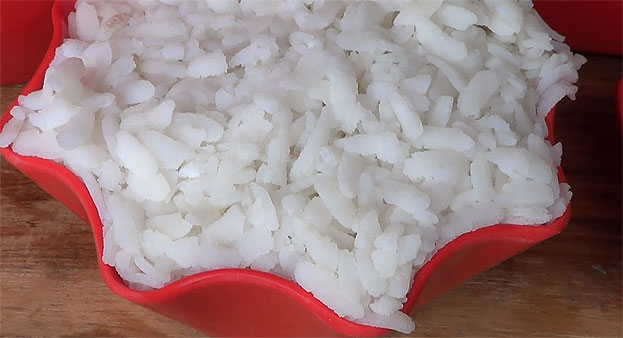 Wash & soak urad dal for 5 hours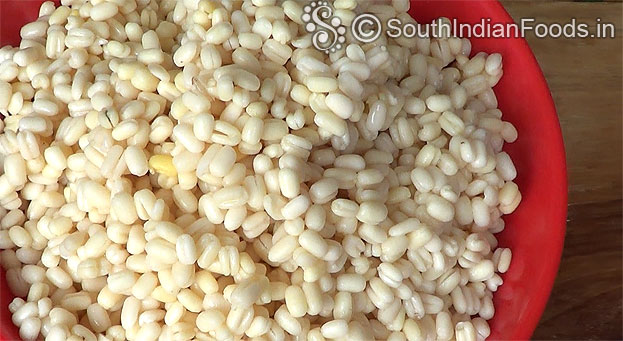 Wash & soak fenugreek for 5 hours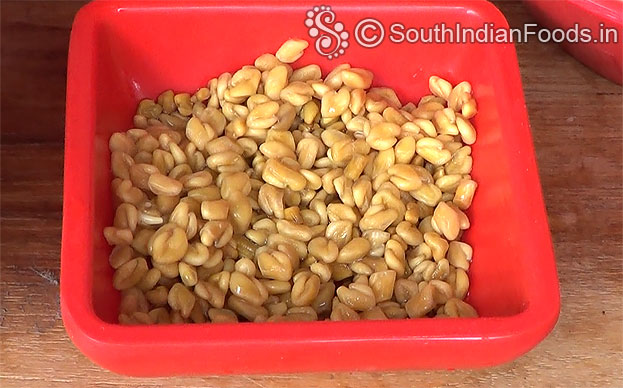 Add dosa rice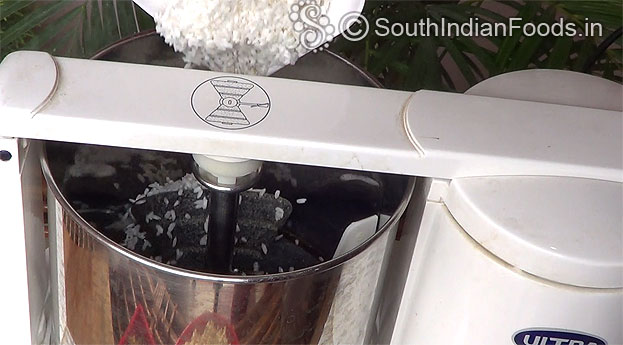 Add idli rice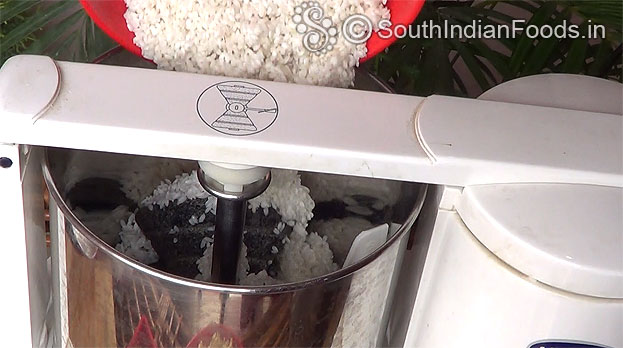 Add urad dal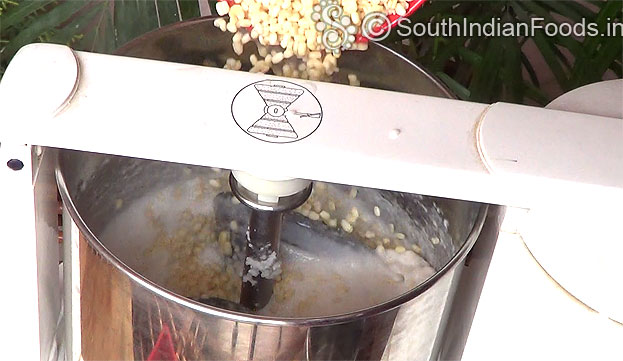 Add fenugreek seeds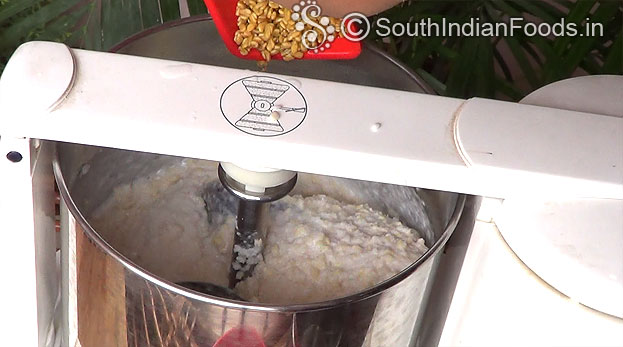 Add poha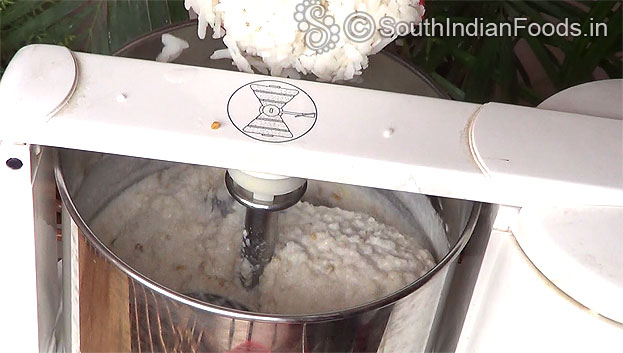 Add water, finely grind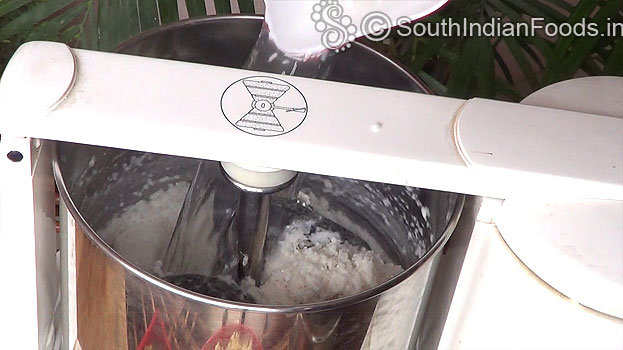 Grind to smooth batter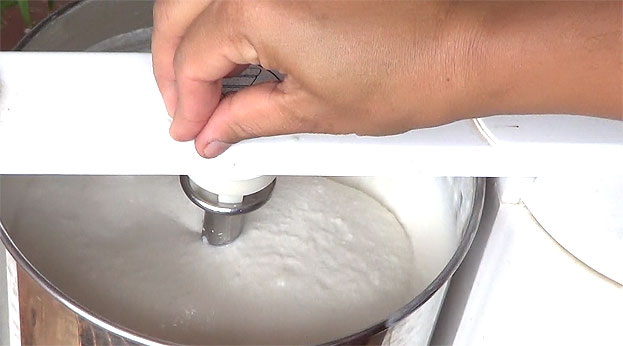 Now its ready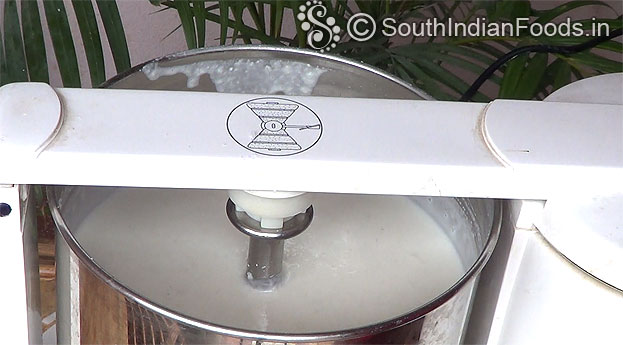 Transfer batter to a bowl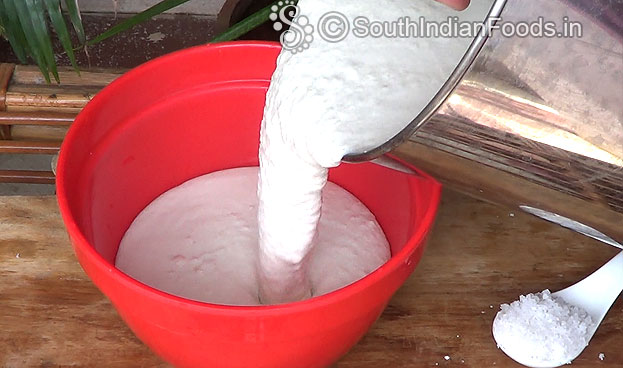 Add sea salt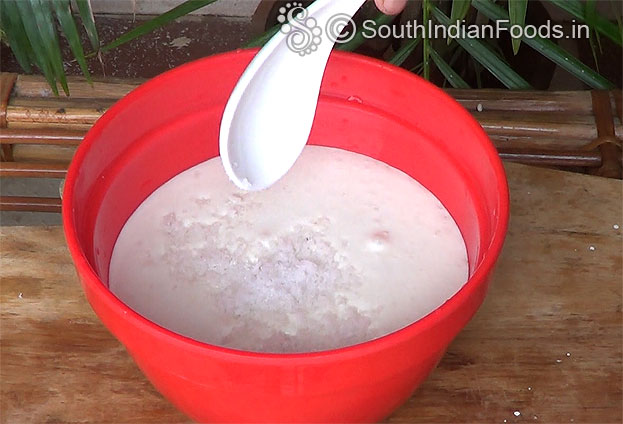 Mix well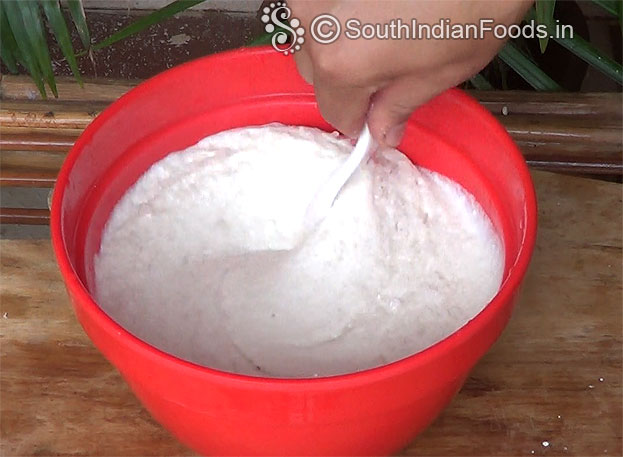 Set dosa batter ready, let if ferment for 8 hours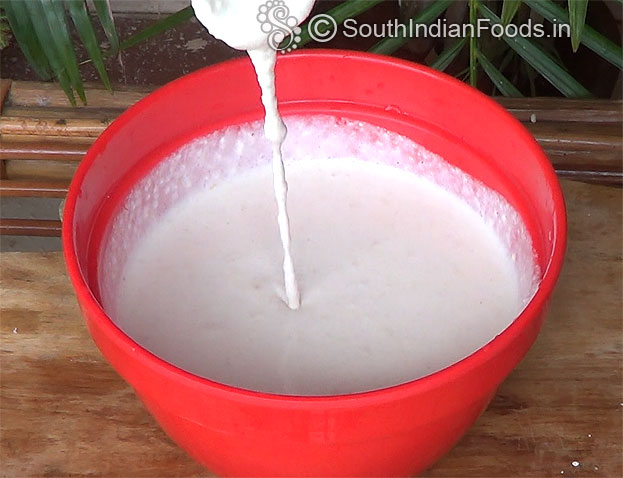 After fermentation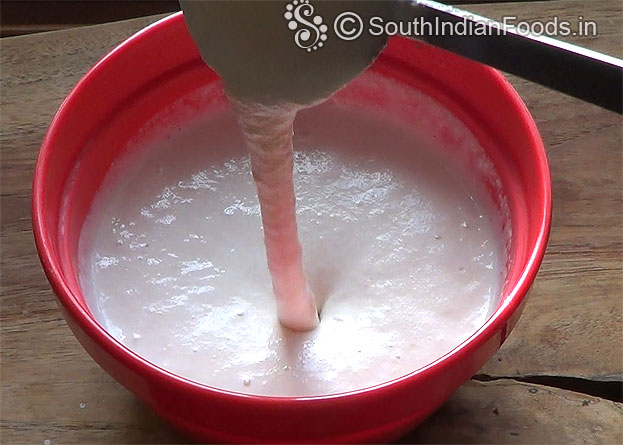 Heat dosa pan, pour batter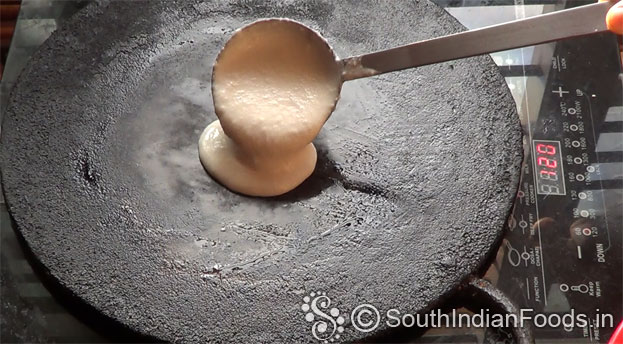 Gently spread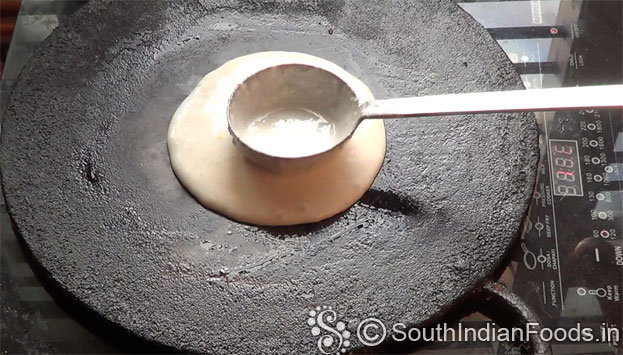 Pour oil over the dosa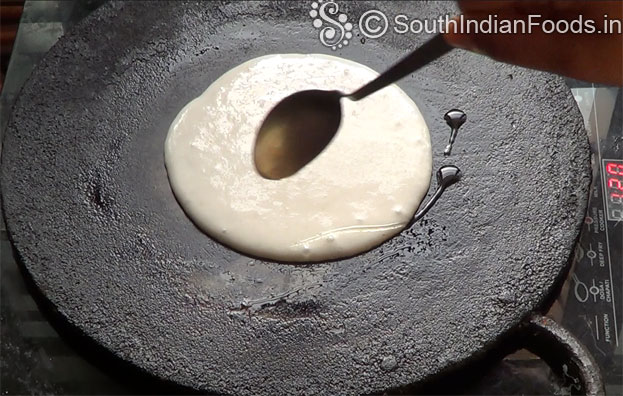 Cover lid cook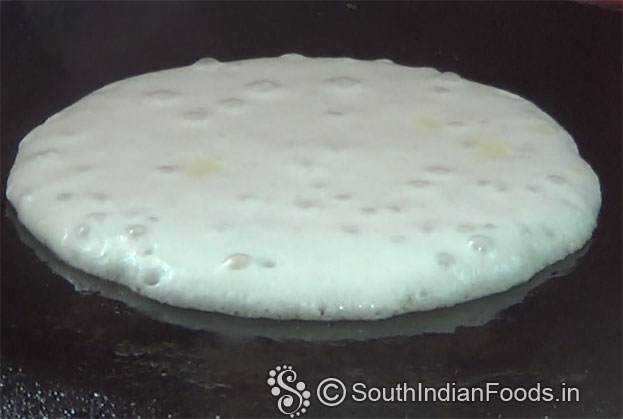 Flip over cook another side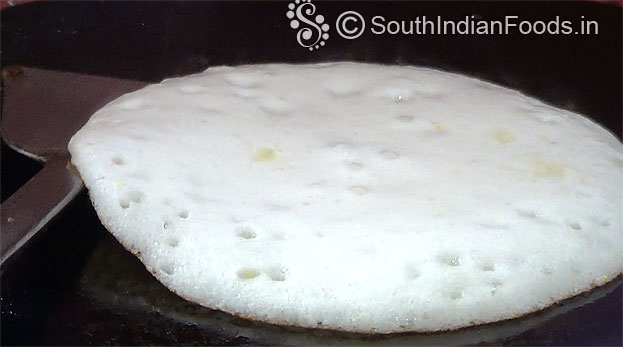 set dosa ready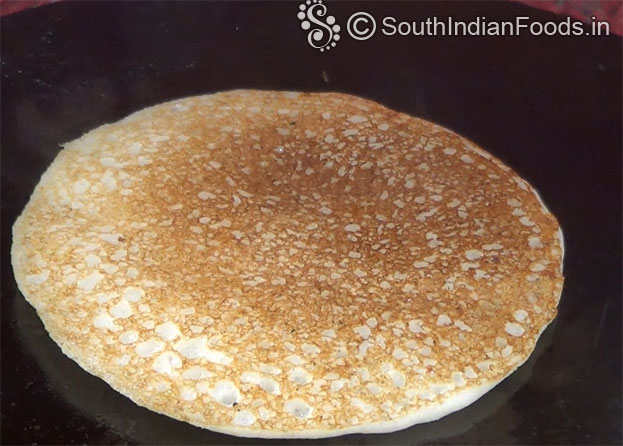 Soft Spongy Set dosa
Karnataka special spongy dosa, serve hot with chutney, kurma or sambar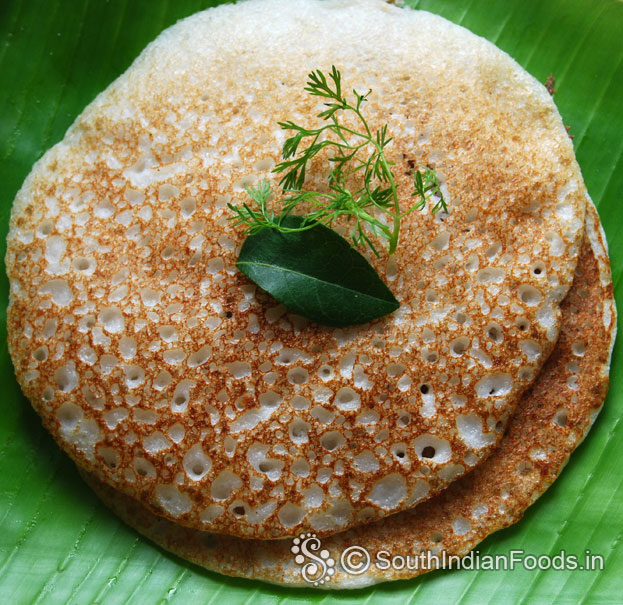 Rate this recipe
You may also like these recipes

Coconut chutney
Coconut - ½ cup [chopped]. Roasted gram...
Read More >>

Kadala curry
Chickpea – 1 cup [wash & soak overnight then...
Read More >>

Tomato chutney
Tomato – 3 [chopped]. Onion – 2 [sliced]. Coconut...
Read More >>
Recipes by Categories