Sweets / Desserts > Sago kulfi | Sabudana kesar kulfi | Indian tapioca ice cream dessert recipe
Sago kulfi | Sabudana kesar kulfi | Indian tapioca ice cream dessert recipe

By
Sridher
Cuisine Style: India | Preparation & Cooking Time: 45 min | Kulfi Setting Time: 9 to 10 hours | To Serve: 4 | Type: Sweet, dessert, summer special
Ingredients
Sago [Sabudana, Tapioca, javvarisi] – ½ cup [small]
Almond, Pistachio – ½ cup
Sugar – ¾ cup
Milk – 4 cups
Saffron a pinch
Preparation
Wash & soak almonds, pistachios for 1 hour then drain water, peel off almonds skin & coarsely grind without water.
Wash & soak sago for 2 hours then drain water.
Heat enough water in a pan then add sago cook till it turns soft & transparent.
Then cut off heat, drain water & immediately put it in cold water [for stop over cooking]. Then drain water & keep it aside.
Heat milk in a pan & let it boil.
Then add saffron mix well & stir continuously on low flame till the milk reduced by half.
Add sugar & ground mixture mix well & let it thickens. Then cut off heat.
Finally add boiled sago mix well & let it cool.
Then pour the mixture into kulfi moulds & place it in the freezer to set. [Apr 9 to 10 hours]
Then unmould & serve immediately.
Tip
For instant kulfi add sweet condensed milk & khoya/mava
Sabudana kesar kulfi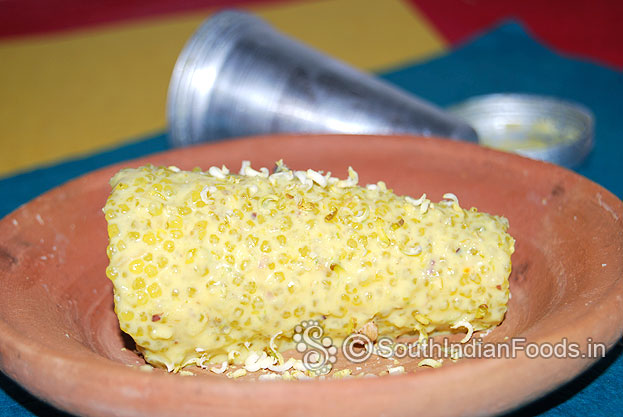 Indian tapioca ice cream dessert recipe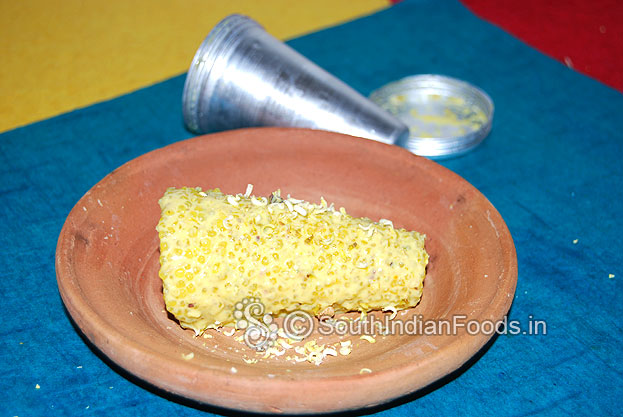 Rate this recipe
You may also like these recipes

Wheat ragi chapati
Wheat flour[Atta] – 1 cup. Ragi flour[Finger...
Read More >>

Simple palak paneer
Spinach (palak) - 1 bunch. Cottage cheese..
Read More >>

Beetroot paratha
Beetroot – 1 or 1 cup [grated]. Potato – 1[boiled, mashed]...
Read More >>

Fried Rice
Put soaked (1 hr) basmati rice in boiling water and...
Read More >>


Potato paneer gulab jamun
Potato[Aloo, Urulaikizhangu...
Read More >>

Idiyappam with salna
Idli rice - 1 cup. Salt to taste. Gingelly oil – 1 tbsp...
Read More >>

Delhi carrot halwa
Delhi carrots [red]-2 cups [finely grated]. Ghee...
Read More >>

Thinai sweet pongal
Thinai rice (Foxtail Millet) – 1 cup, Moong dal...
Read More >>

Paneer capsicum paratha
Paneer[Cottage cheese...
Read More >>

Adhirasam
Adhirasam is one of the traditional sweets...
Read More >>
Recipes by Categories