Mushroom masala spring dosa rolls | Kalan spring dosa

By
Sridher
Cuisine Style: TamilNadu, Karnataka South India | Preparation & Cooking Time: 15 minutes | To Serve: 4 | Type: Breakfast, dinner, | Take with: Chutney, sambar
Ingredients
Dosa batter – 1 cup
Mushrooms[kalan] - 4 [chopped]
Onion – 1 [thinly sliced]
Garlic – 1 tbsp [chopped, mashed, each]
Green chilli – 2 [finely chopped]
Garam masala powder – ½ tsp
Red chilli powder – 1 tsp
Turmeric powder – ¼ tsp
Cheese spread– 1 tbsp [Britannia cheese spreadz classic]
Salt to taste
Oil - 2 tbsp
Preparation Method
For masala topping: - Heat oil in a pan add garlic, green chilli, mushrooms & turmeric powder sauté.
Add salt, red chilli powder, garam masala powder mix well.
Sprinkle water, cover lid & cook till soft. Then cut off heat.
Heat iron dosa pan and pour batter then spread the batter quickly to round shape and make sure it not too thick.
Then sprinkle onion, prepared mushroom masala, spread evenly on dosa. Sprinkle oil, cover it & cook.
Finally add cheese spread & roll & fold then cut off heat. Then serve hot with chutney.
Mushroom/kalan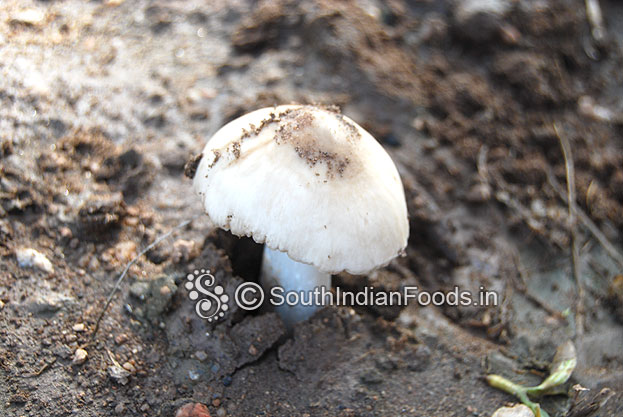 Mushroom/kalan spring dosa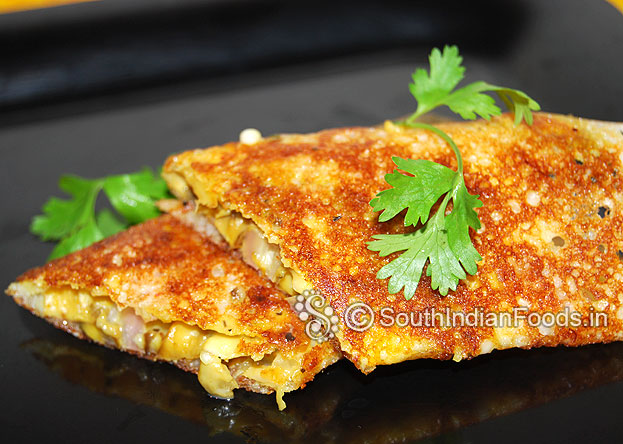 Rate this recipe
You may also like these recipes

Palani panchamirtham
Banana [poovan banana, poovan pazham] – 5...
Read More >>

Corn rava idli
Corn rava – 1 cup. Curd – 1 cup. Water as...
Read More >>

Bread gulab jamun
Bread – 4 slices. Milk -1 cup or ¼ ltr. For sugar syrup...
Read More >>

Seppankizhangu[Arbi] varuval
Seppankizhangu [Taro...
Read More >>

Potato noodles croquettes
Potato [Aloo] – 3. Noodles...
Read More >>

Cauliflower butter masala
Cauliflower [gobi in hindi]...
Read More >>

Kadala curry
Chickpea – 1 cup [wash & soak overnight...
Read More >>

More Kuzhambu
Soak rice and Toor Dal together for 15 to 20 min...
Read More >>

Onion samosa
Onion – 3 [sliced]. Carrot – 1 [finely chopped]. Garlic...
Read More >>
Recipes by Categories