Kambu idiyappam | Pearl millet string hoppers-How to make-With Video

Cuisine Style: TamilNadu, South India | Cooking Time: 8 to 10 minutes | To Serve: 3 | Take with: Kurma, chutney, sambar, pickles, chips | Type: Breakfast, dinner
Ingredients
Kambu maavu [Pearl millet flour, bajra flour] – 1 cup
Water as needed
Salt to taste
Gingelly oil – 1 tbsp
For garnishing
Idli podi – 1 tbsp
Lemon juice – ½ tbsp
Preparation Method
Dry roast pearl millet flour for a min.
In a bowl add roasted pearl millet flour, salt,& water mix well & make batter without lumps.[dosa batter consistency].
Heat idli cooker with water then grease idli plates with gingelly oil.
Pour pearl millet batter in idli plates, cover & steam it for 10 minutes.
Then de-mould idlis using spoon and transfer to a plate.
In an idiyappam kuzhal fill the idlis then just press or squeeze.
Once its ready sprinkle idli podi and lemon juice then serve hot with Kurma, coconut milk or chutney.
Kambu(Bajra) Idiyappam with two variations [Lemon & Idli podi] Video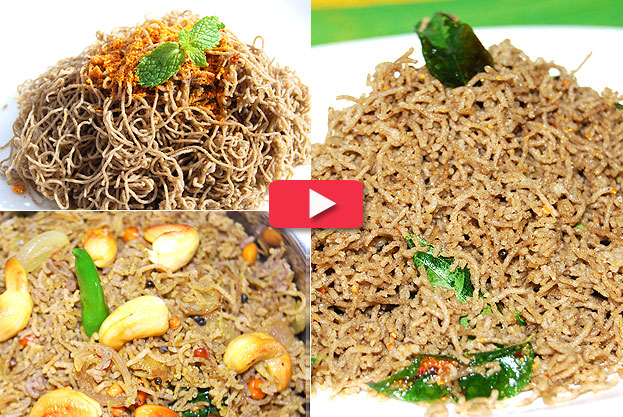 Pearl millet idiyappam-string hoppers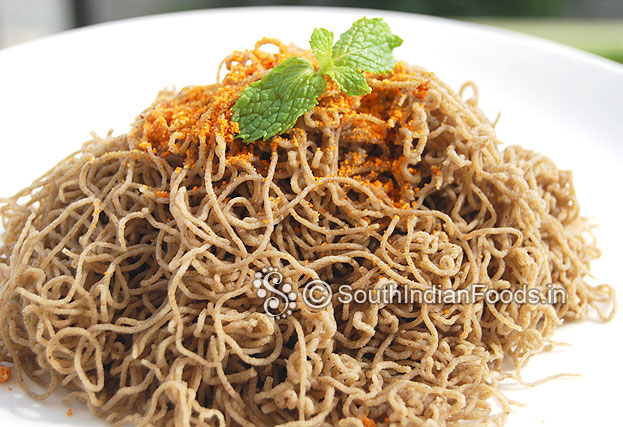 Kambu idiyappam recipe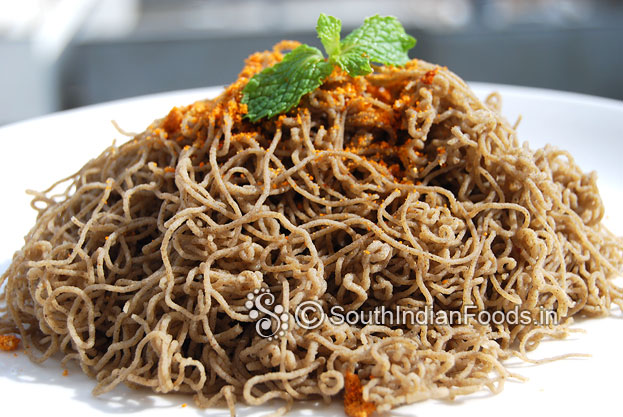 Rate this recipe
You may also like these recipes

Vegetable stew
Carrot -1 [cut into cubes]. Green peas – ½ ...
Read More >>

Coconut chutney
Coconut - ½ cup [chopped]. Roasted gram...
Read More >>

Cauliflower Kurma
Cauliflower – 1 cup. Sambar onion...
Read More >>

Hotel Idli Sambar
Though everyone hates hotel food some times we...
Read More >>

Kara Kuzhambu
Brinjal - 3 nos. Small Onion (Sambar Onion) - 10...
Read More >>

Ragi semiya kheer
Ragi semiya [vermicelli] – ¼ cup. Jaggery – 3...
Read More >>

Simple thakkali kuzhambu
Tomato – 4 [chopped]...
Read More >>

Tomato chutney
Tomato – 3 [chopped]. Onion – 2 [sliced]. Coconut – 1 tbsp...
Read More >>

Tomato kurma
Tomato – 4 [chopped]. Onion – 1 [sliced]. Ginger...
Read More >>

Kathirikai gothsu
Egg plant [brinjal, Kathirikai]– 1 big.Tamarind...
Read More >>
Recipes by Categories