How to cook kerala matta rice-How to make-step by step photos

By
Sridher
Cuisine Style: India | Preparation&Cooking Time: 15 minutes | To Serve: 2 | Take with: Kurma | Type: Lunch
Ingredients
Kerala matta rice -1 cup
Salt to taste
Water – 3 & 1/2 cups
Preparation Method
Wash & soak kerala matta rice for 1 hour
Heat pressure cooker, add water, soaked matta rice & salt cook for 4 to 5 whistles
Once rice ready, drain extra water, Serve hot with any gravy.
Preparation Method 2-Open pan method
Wash and soak the rice for 2 hours. Then drain water
Boil 8 cups of water, add soaked rice, cook till soft.[Apr 1 hour]
How to cook kerala matta rice - Step by step Pictures
Take 1 cup kerala matta rice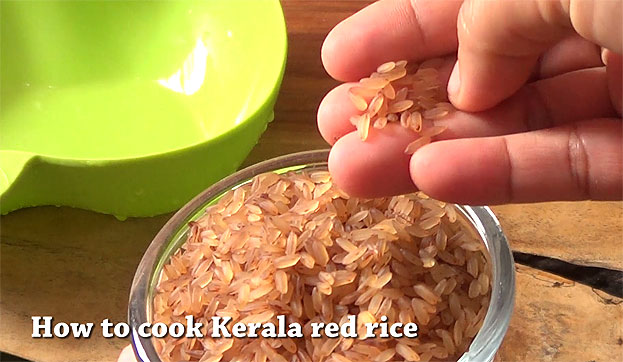 Wash & soak for 1 hour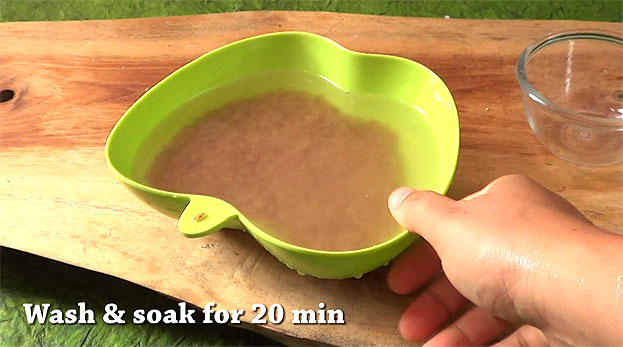 In a pressure cooker add soaked matta rice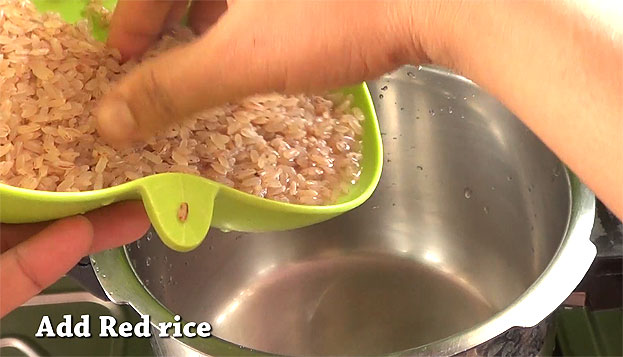 Add water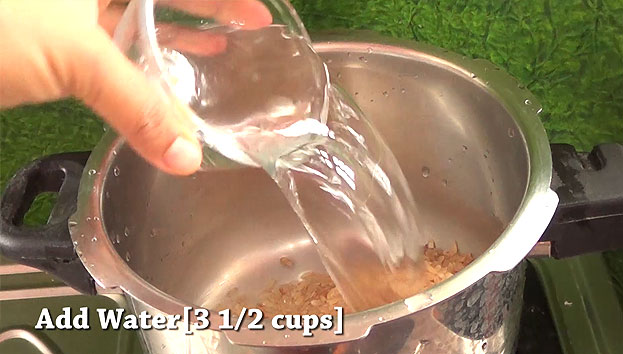 Cover lid, cook for 5 whistles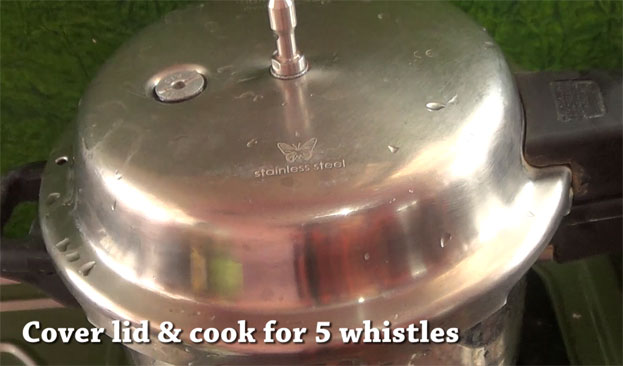 After 5 whistles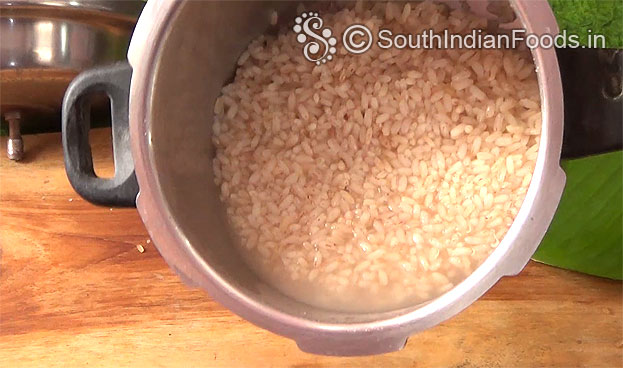 Drain extra water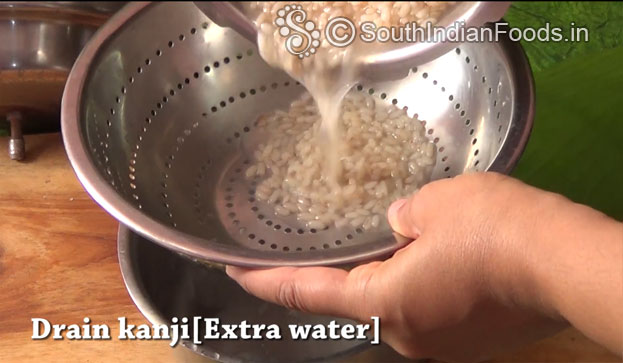 Cover lid & leave it for 5 min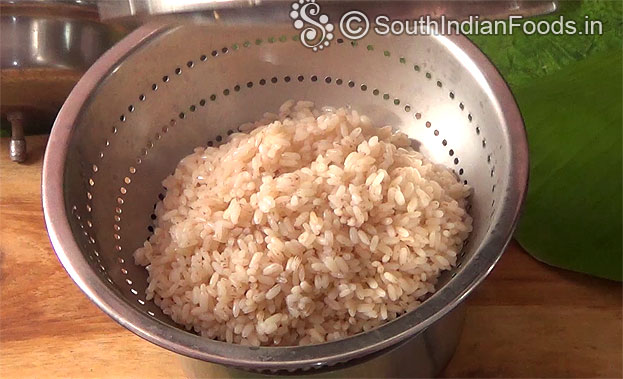 Transfer to a serving bowl, serve hot with sambar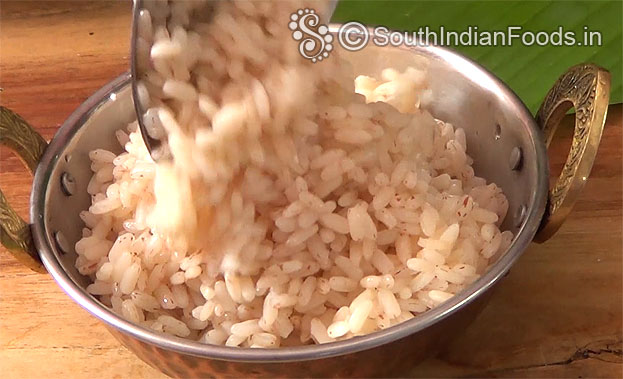 Boiled kerala rice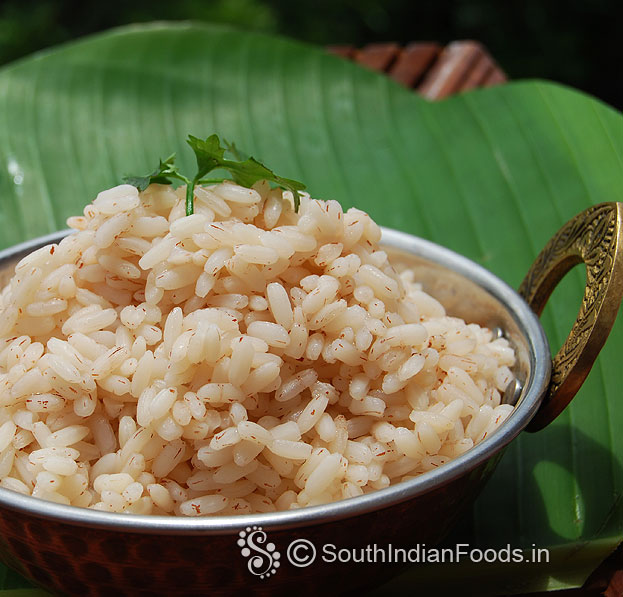 Kerala red rice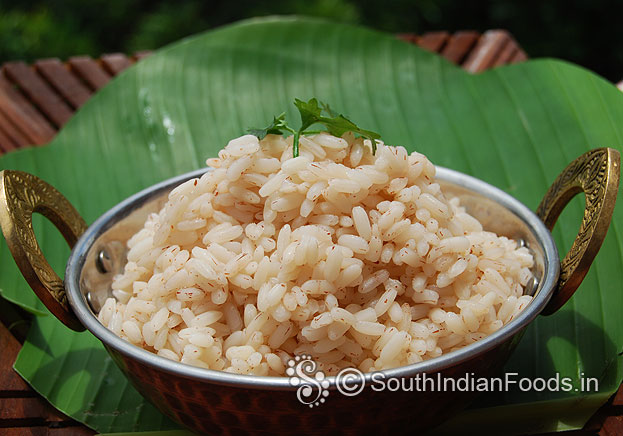 Rate this recipe
You may also like these recipes

Palak Paneer
When my son rejected Keerai Porial, I offered him...
Read More >>

Sambar without vegetables
Moong dal [mung bean...
Read More >>

Japanese Rice Noodles
Japanese rice noodles - 150..
Read More >>

Lemon pickle
Lemon – 9. Gingelly oil – 50 ml. Mustard seeds – 1 tbsp...
Read More >>

Senai kizhangu chips
Senai kizhangu [Elephant foot yam] – half...
Read More >>

Green gram payasam
Green gram – 1 cup. Jaggery – ¼ cup [grated]...
Read More >>
Recipes by Categories