Ellu kozhukattai | Sesame jaggery sweet dumplings-How to make-Step by step photos

By
Sridher
Cuisine Style: Tamil Nadu, south india | Cooking Time: 20 minutes | To Serve: 5 | Type: Ganesh [vinayagar] Chaturthi festival special recipe
Ingredients
Rice flour – 1 cup
Water – ¾ to 1 cup or as needed
Ellu [sesame seeds] – ¼ cup or 4 tbsp
Jaggery – ¼ cup [grated]
Salt a pinch
Sesame oil - 1 tbsp
Method
Dry roast sesame seeds. Take a bowl add, roasted sesame seeds, jaggery & salt mix well.
In a bowl add rice flour & water stir well & make it idli batter consistency without lumps.
Heat Pan, Pour batter and stir continuously and cut off heat when it becomes chapathi dough consistency.
Divide the dough into equal size balls. Then grease finger with oil.
Give pressure at the center, rotate and make it bowl shape. Fill with ellu poornam.
Press three sides of the circle and seal you would get triangle shape.
Steam for 5 min. Then serve hot.
How to make Ellu kozhukattai- Stepwise pictures[Instant& Quick]
Dry roast black sesame seeds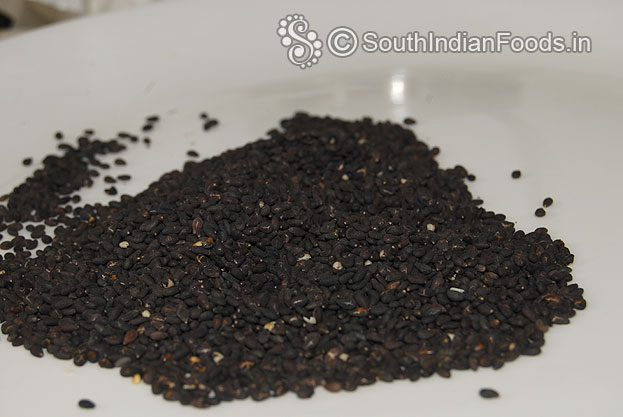 Put roasted sesame seeds in a mixer jar & coarsely grind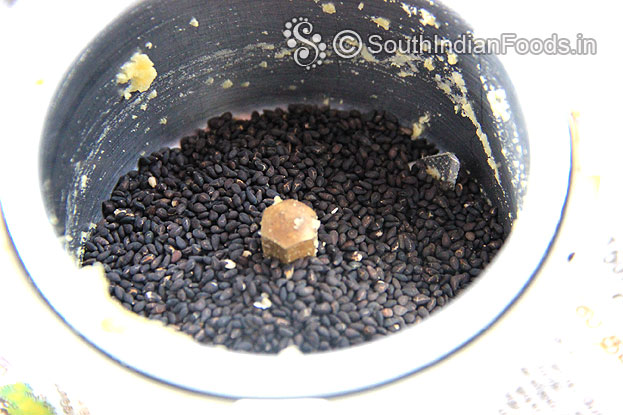 Ground sesame is ready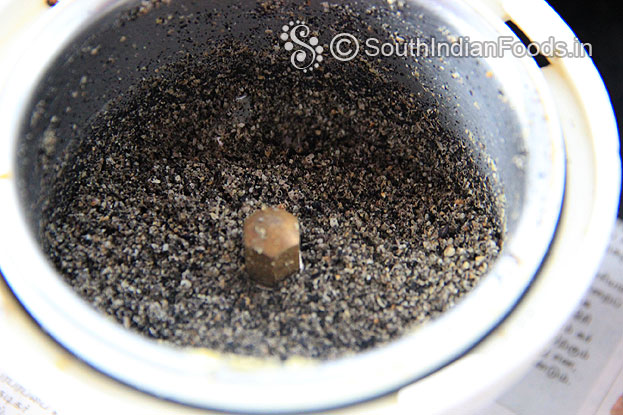 Melt jaggery, let it till cook thick syrup consistency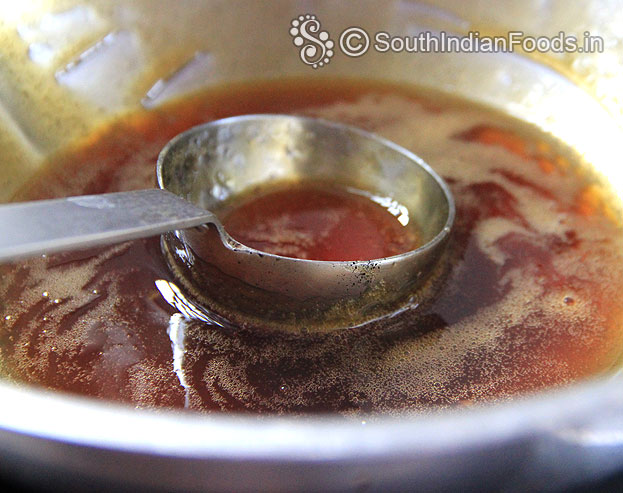 Add jaggery syrup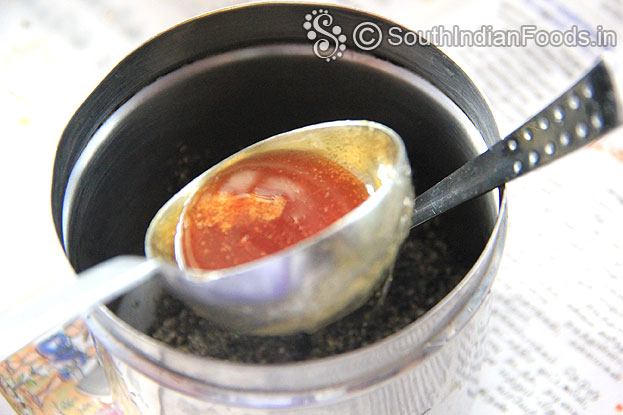 Sesame jaggery stuffing is ready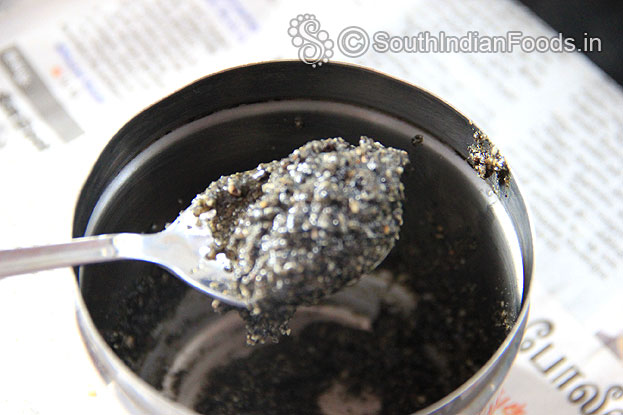 Add rice flour, water & salt mix well
Heat pan stir continuously till you get soft dough consistency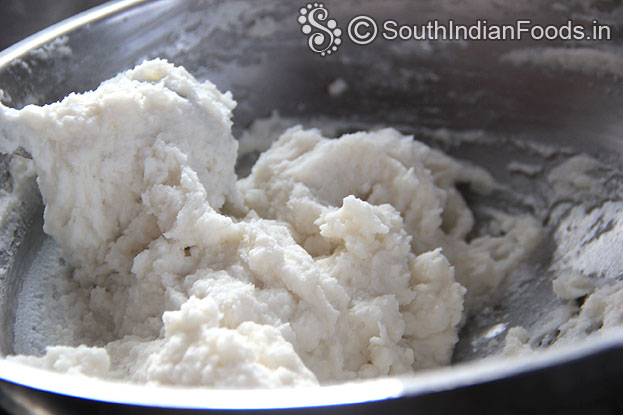 Kozhukattai dough is ready, add 1 tbsp of sesame oil, knead it & make soft dough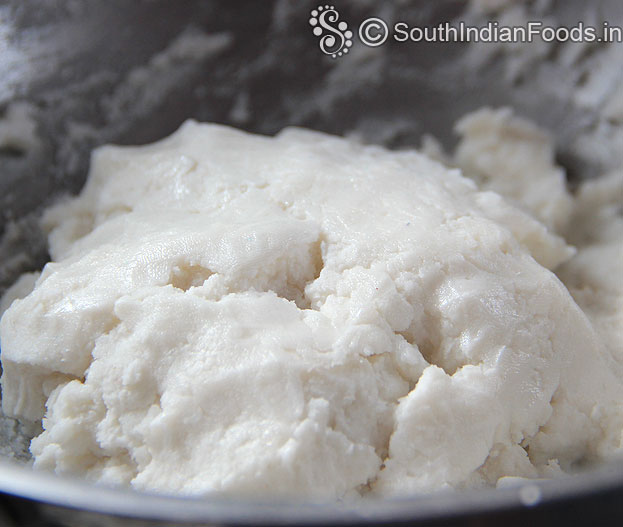 Take lemon size balls, shape circle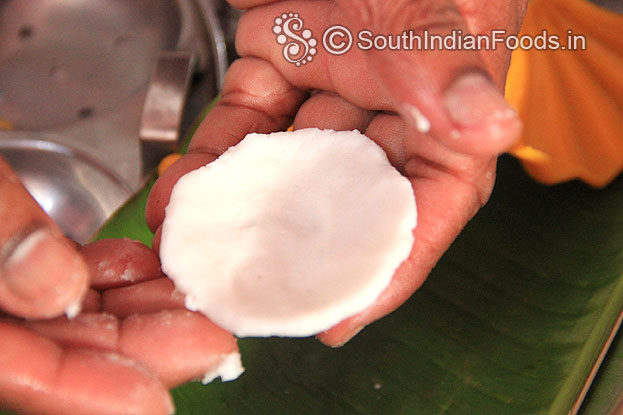 Place sweet sesame stuffing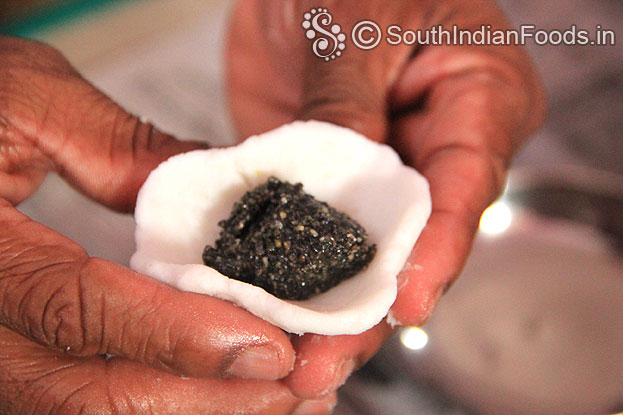 Fold and close the edges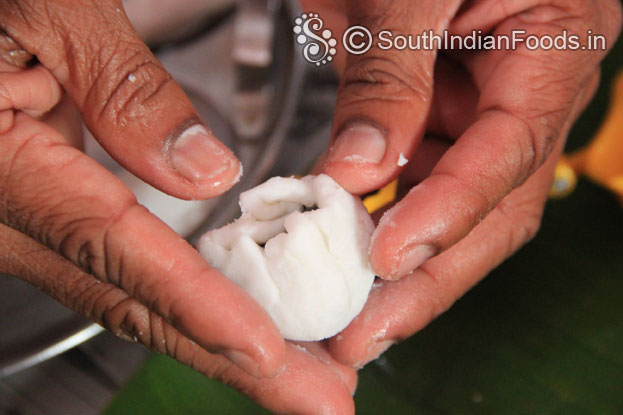 Make round ball shape again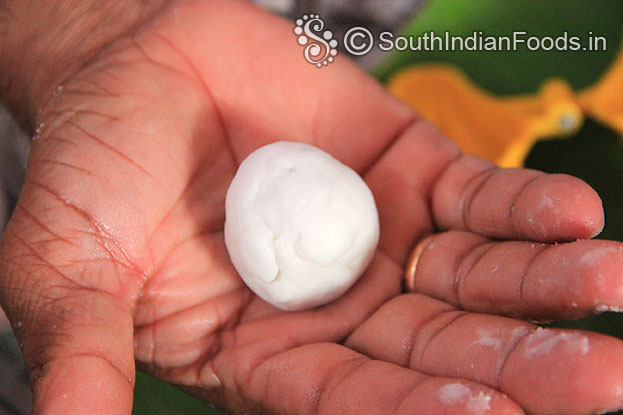 Make star shape kozhukattai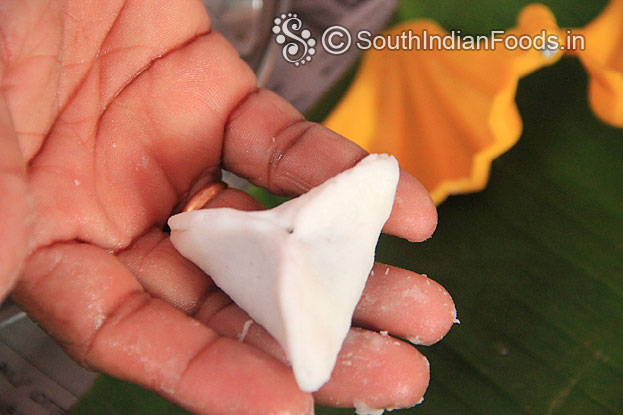 Place prepared kozhukattai in an idli cooker, steam it for 8 min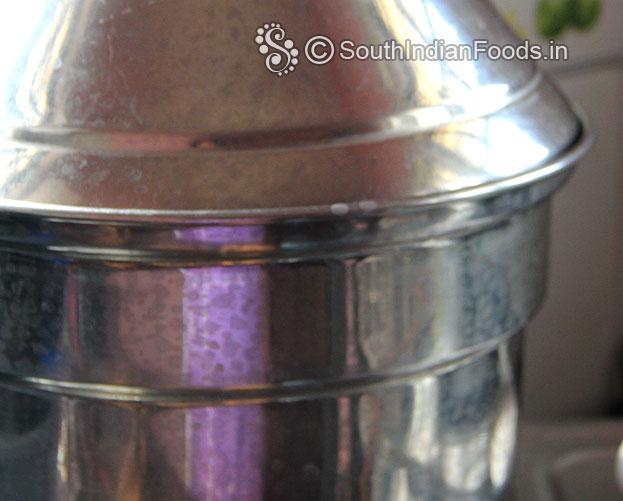 Ellu vellam kozhukattai-Black sesame sweet dumplings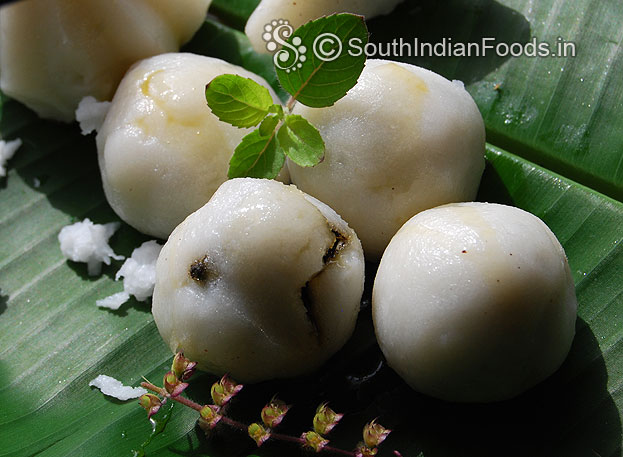 Sweet sesame kozhukattai is ready, offer to god and serve
Ellu Vellam Kozhukattai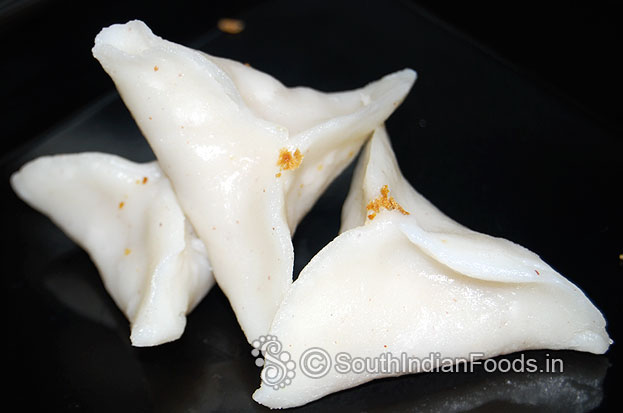 Sesame sweet dumplings ganesh chaturthi recipe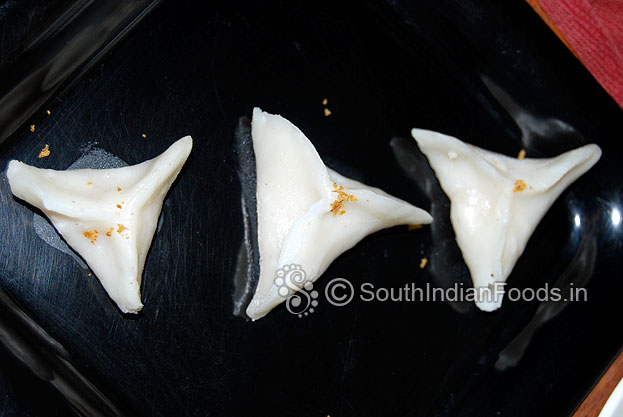 Rate this recipe
You may also like these recipes

Ragi flour dosa
Ragi flour [Kezhvaragu maavu, Finger millet flour...
Read More >>

Raw mango rice
Rice – 1 cup. Raw mango [pulippu mangai] – 1 cup...
Read More >>

Paneer tikka with tandoori masala
Paneer [Cottage Cheese]...
Read More >>

Ragi rotti
Ragi [Finger Millet]– 1 cup. Cabbage – ¼ cup [grated]...
Read More >>

Green gram & potato sundal
Green gram [Pachai payaru...
Read More >>

Tomato bath recipe
Basmati rice – 2 cup. Water – 2 ½ cup. Tomato – 4...
Read More >>

Shavige bath recipe
Semiya [vermicelli] – 200 gram. Lemon juice – 2 tbsp...
Read More >>

Carrot payasam
Delhi carrots [red]-1 cup [finely grated]. Ghee– 3 tbsp...
Read More >>

Vegetable semiya upma
Semiya [Vermicelli, sevai]...
Read More >>

Kambu paniyaram
Kambu (pearl millet ) - 2 cup. Urad dal - ½ cup...
Read More >>
Recipes by Categories