Chapati | Flatbread | Roti-How to make-Step by step photos

By
Sridher
Cuisine Style: India | Preparation Time: 25 min | Cooking Time: 5 min | To Serve: 4 | Type: Breakfast, Dinner, Lunch | Take With: gravy, kurma
Ingredients
Wheat flour – 2 cup
Ghee - 2 tbsp
Oil – 1 tbsp
Salt to taste
Water As needed
Method
In a bowl mix all ingredients then make soft dough. Cover it and leave it for ½ an hour.
Divide the dough in to equal size balls.
Take a ball, roll it over on the flour, place it on the chapathi making stone, and Roll over chapthi roller from bottom to top, take it off and change the position.
Repeat the process till you get the round or equivalent to round shape.
Cook for both sides in an iron chapati tawa on high flame.
Serve hot with any gravy.
How to make chapati-roti- Stepwise pictures[Instant& Quick]
In a bowl add wheat flour, salt & ghee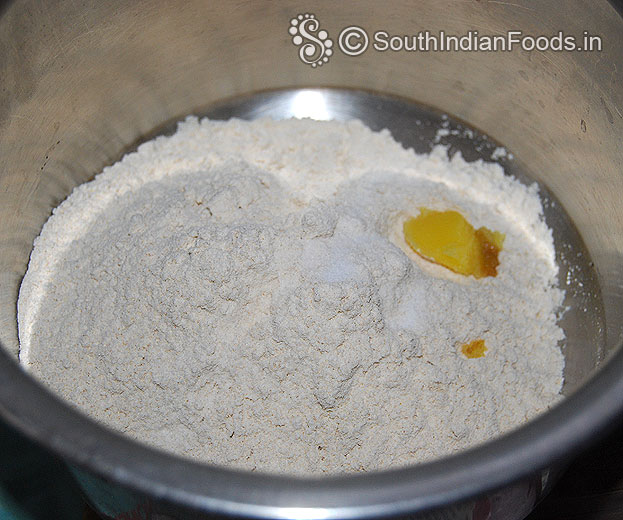 Mix well with hands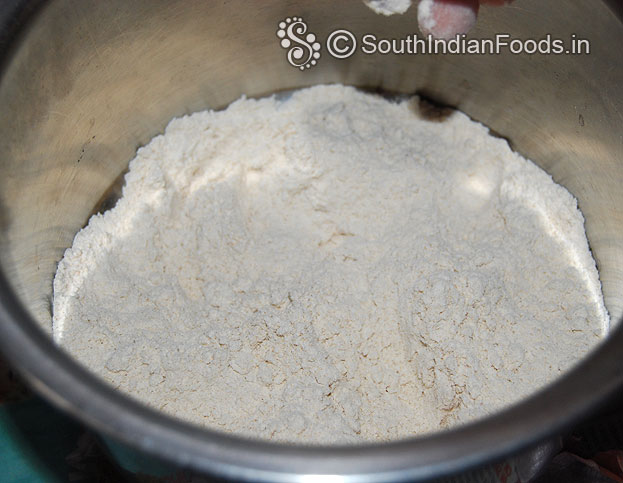 Add water mix well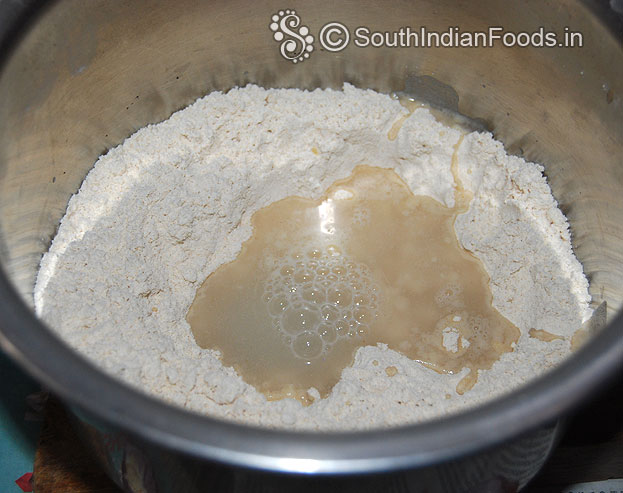 Add water slowly, knead it & make soft dough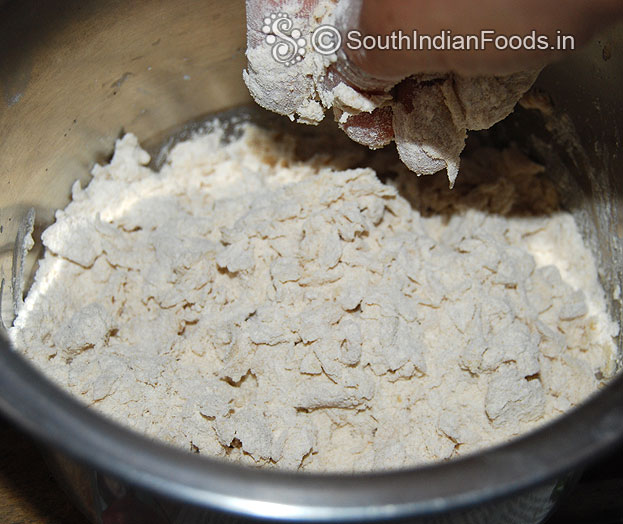 Fold dough knead well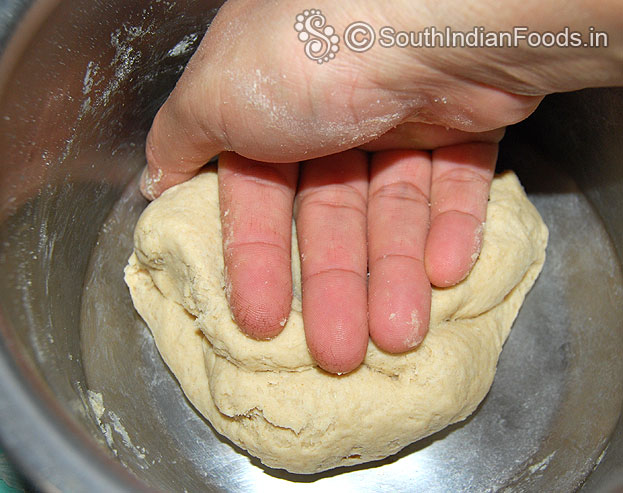 Beat well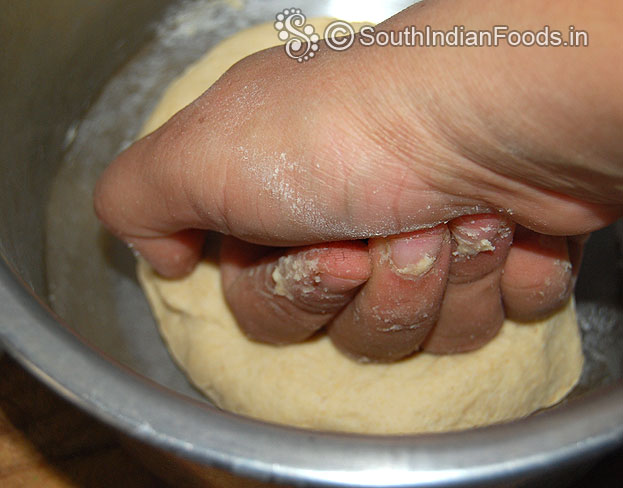 Add 1 tbsp oil mix well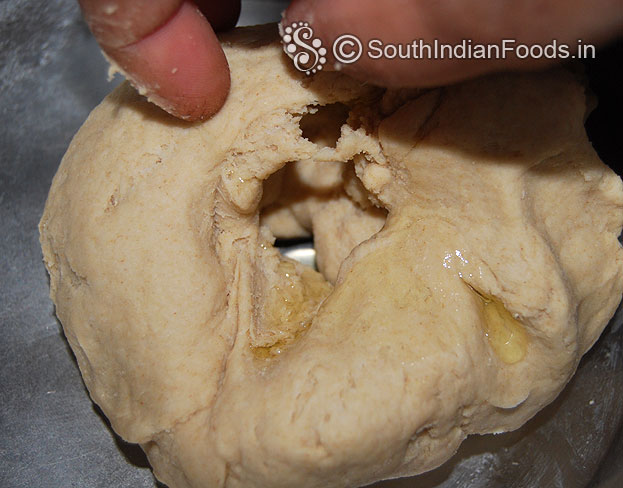 Chapati dough is ready, cover it & leave it for 20 min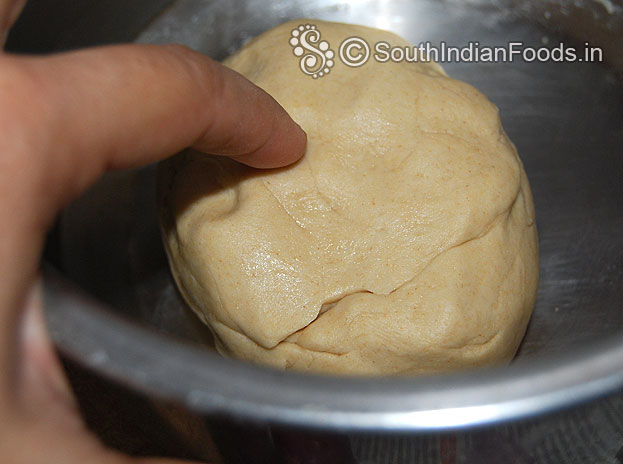 Divide the dough into equal size balls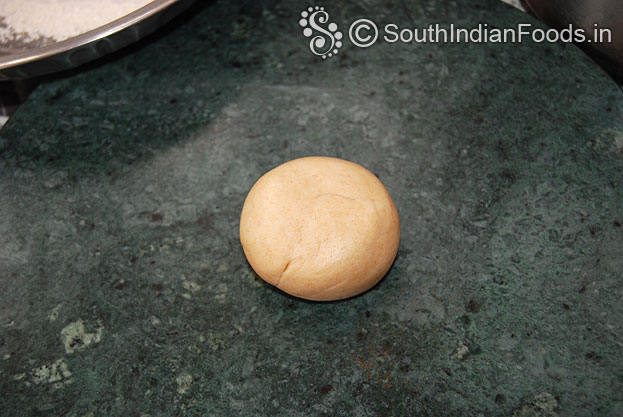 Sprinkle flour over the balls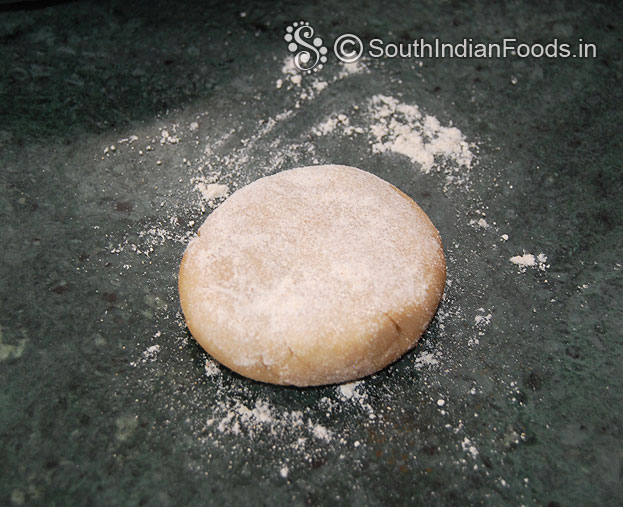 Roll out into thin chapati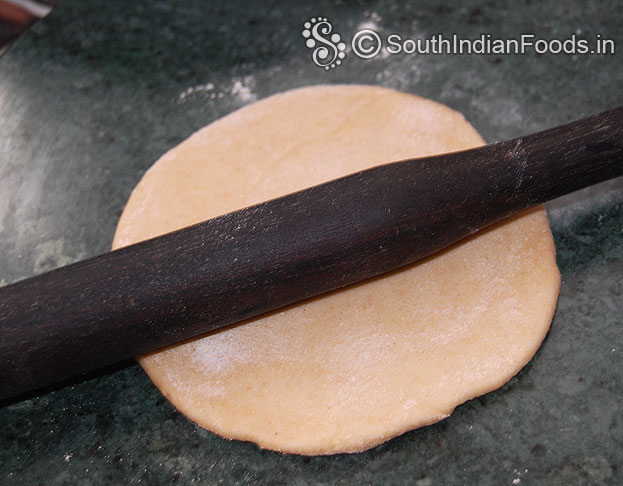 Raw chapati is ready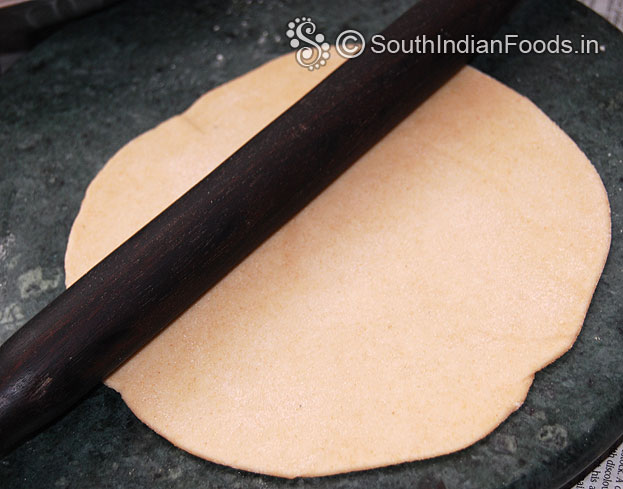 Heat iron dosa tawa place raw chapati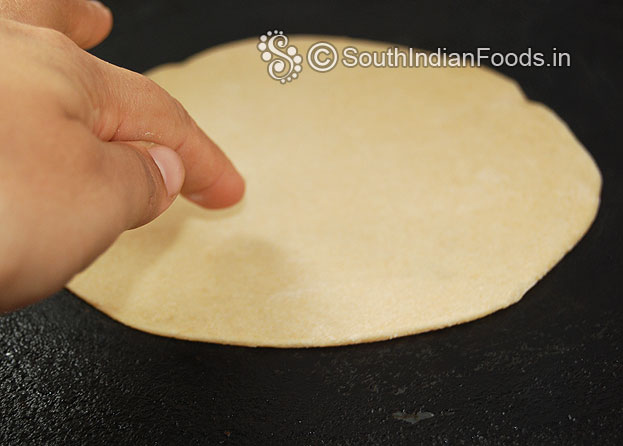 Flip over cook till soft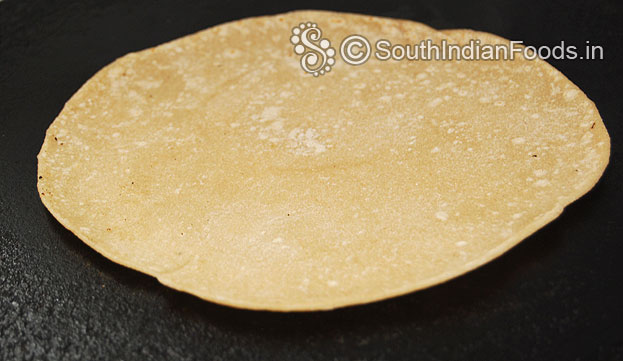 Press gently with cotton cloth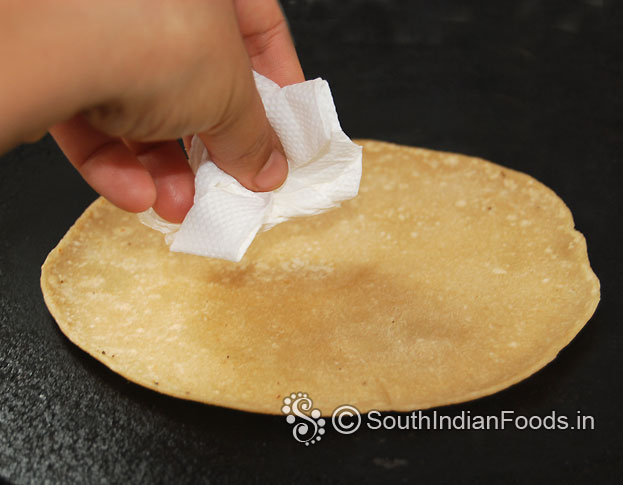 Soft chapati is ready, serve hot with any gravy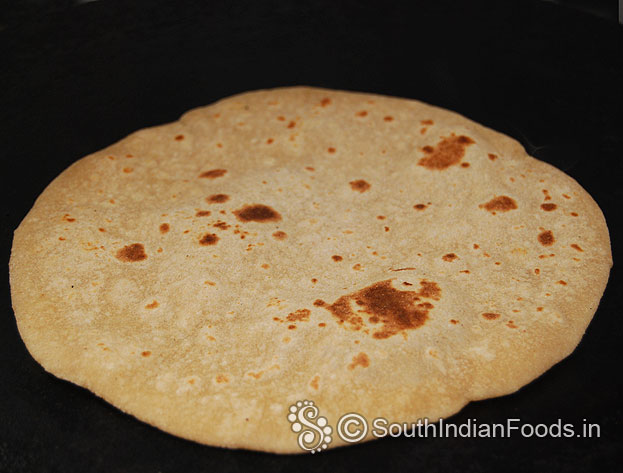 Rate this recipe
You may also like these recipes

Aloo matar dry
Potato [aloo, urulaikizhangu] – 1 cup [cut in to...
Read More >>

Beetroot rajma
Beetroot – 1. Rajma [Red kidney beans] – 1 cup. Tomato...
Read More >>

Tomato kurma
Tomato – 4 [chopped]. Onion – 1 [sliced]. Ginger...
Read More >>

Palak Paneer
Spinach (palak) - 2 bunch (300 grams). Cottage...
Read More >>

Shahi Paneer
Heat oil in a pan, add cloves, peppercorn, cinnamon...
Read More >>
Recipes by Categories