Carrot Halwa | Gajar Ka Halwa | Punjab Gajrela

By
Gunaselvi Sridher
Cuisine Style: Punjab, North India, Pakistan | Cooking Time: 45 minutes | To Serve: 4 | Type: Special
Ingredients
Grated carrots-2 cups
Milk-4 cups
Cardamom powder-1/2 tbsp
Sugar-2 cups
Almond-2
Cashew Nut-3
Pistachio-3
Kismis-4
Ghee-5 tbs
Preparation
Peel off the carrot skin and grate and keep aside (make sure that your grater hole is too thin or maximum thin)
In a wide pan take 1 tbs of ghee and roast (light brown) all the dry fruits and keep it aside
In the same pan fry the grated carrot for 2 minutes and this make the carrot tender
Pour the milk to the pan and cook for 35 (or till the milk dries up) minutes in medium flame
Now add sugar and cook for 3 to 5 minutes. Then add cardamom powder.Cut off heat.
Before serving add 4 tbs of ghee
Garnish with dry fruits server cold / warm / hot
Note
You can mix water with milk in equal proportion and prepare

Tip
You can boil the carrot and prepare this recipe you will get soft halwa.
For Instant carrot halwa use condensed milk and khoya, Khoa.
Carrot doodh halwa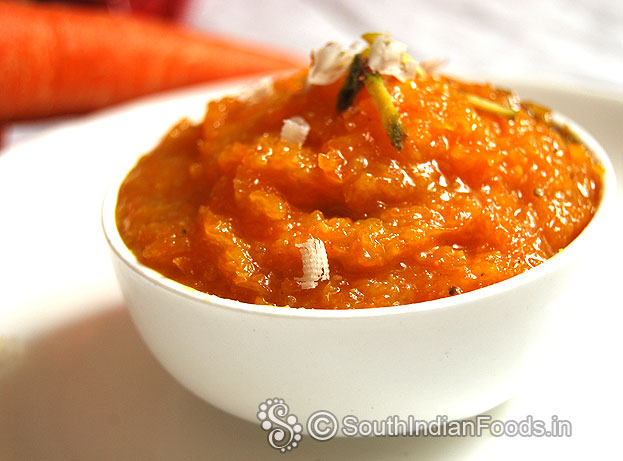 Perfect carrot halwa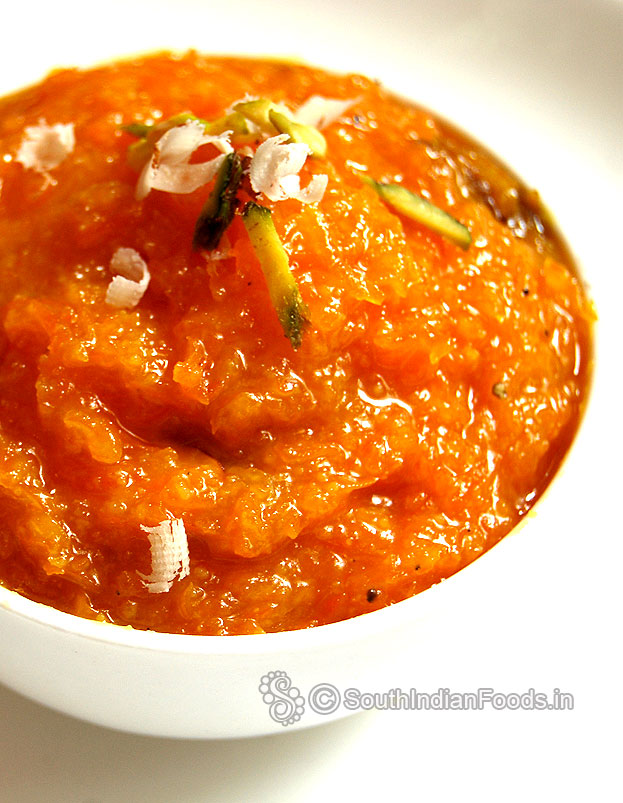 Carrot milk halwa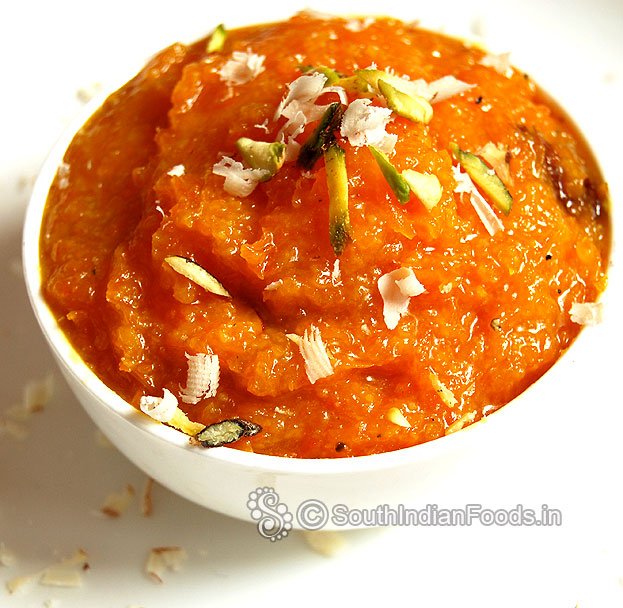 Rate this recipe
You may also like these recipes

Mango Ice Cream
Ice cream is one of the most popular desserts...
Read More >>

Shahi tukda
Bread – 2 slices, Milk - 2 cups, Saffron – ½ tbsp...
Read More >>

Veg cornmeal idli
Cornmeal [Corn rava] – 1 cup. Curd – ¾ cup...
Read More >>
Recipes by Categories