Sweets / Desserts >Badam halwa | Almond halwa with saffron-How to make-Step by step photos
Badam halwa | Almond halwa with saffron[Instant without milk]-How to make-Step by step photos

By
GunaSelvi Sridher
Cuisine Style: India | Preparation & Cooking Time: 15 minutes | To Serve: 4 | Type: Sweet, dessert, diwali special sweet, halwa, pudding
Ingredients
Badam[Almond] -1 cup
Sugar- 1/2 to 3/4 cup
Saffron - 1 tsp
Cardamom powder-1 tbsp
Ghee- 1/4 cup
Coconut oil- 2 tbsp
Preparation
Wash and soak almonds in warm water for 3 to 4 hours
Soak saffron in warm water for 5 to 10 min
After 3 hours peel off the almond skin.
Add almonds in a mixie jar coarsely grind without water.
Heat 1/4 cup in a pan, add ground almond saute for 3 min.
Add sugar & coconut oil let it cook for 2 min.
Add saffron water mix well.
Add cardamom powder mix well
Once the almond mixture thick then cut off heat.
Pour the mixture into the ghee greased tray, evenly spread, garnish with nuts then serve
Notes and variations
You can grind almonds with milk or water.
You can replace white sugar with brown sugar, honey or jaggery
Soak saffron in warm water is optional. you can grind saffron with 1 tbsp sugar.
Ghee roasted nuts is optional
For variations:-Badam milk halwa, carrot badam halwa, vanilla badam halwa, chocolate badam halwa, banana badam halwa, beetroot badam halwa, pista badam halwa, mango badam halwa, kiwi badam halwa, green peas badam halwa.
How to make Badam halwa - Stepwise pictures[Instant& Quick]
Take 1 cup almond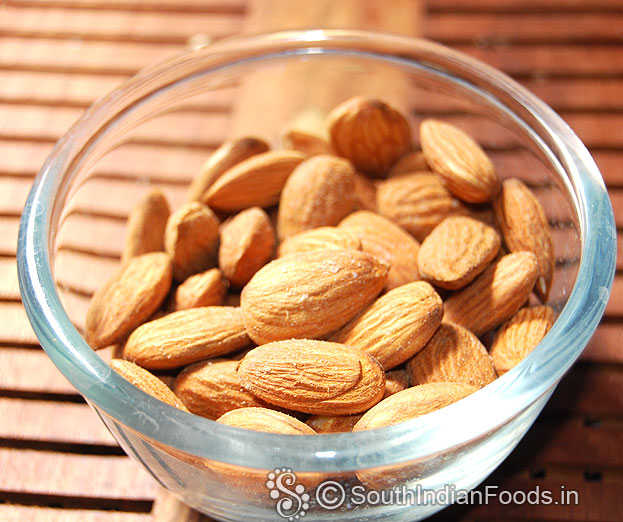 Wash 2 to 3 times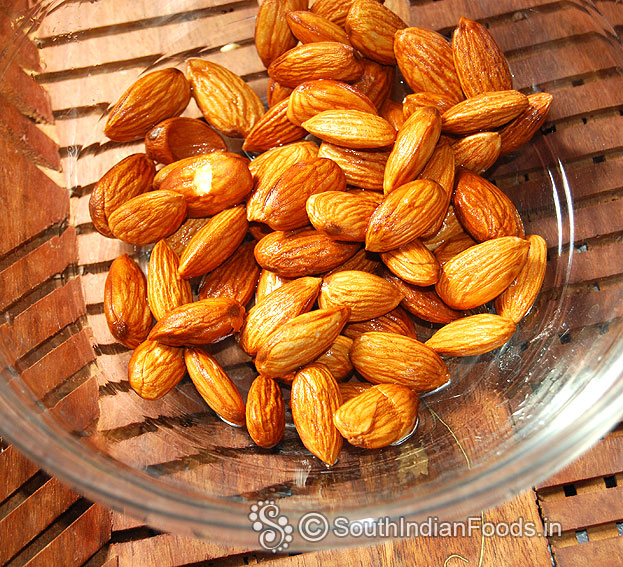 Soak almonds in warm water for 3 to 4 hours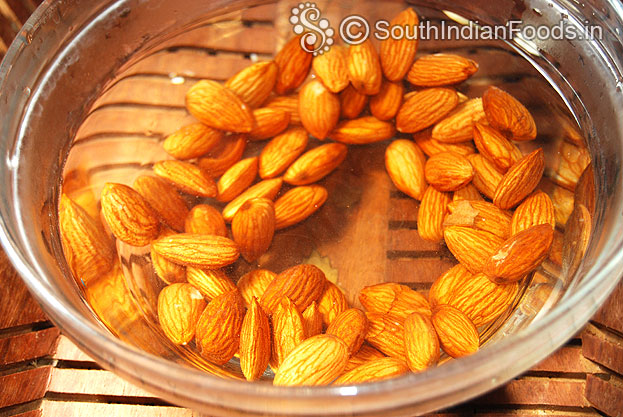 Peel off the skin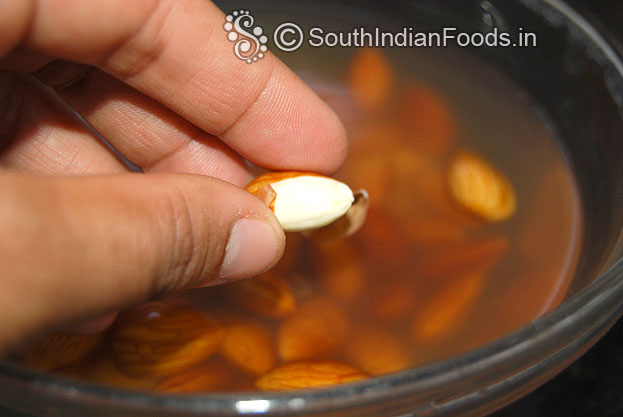 Drain water, remove the almond skin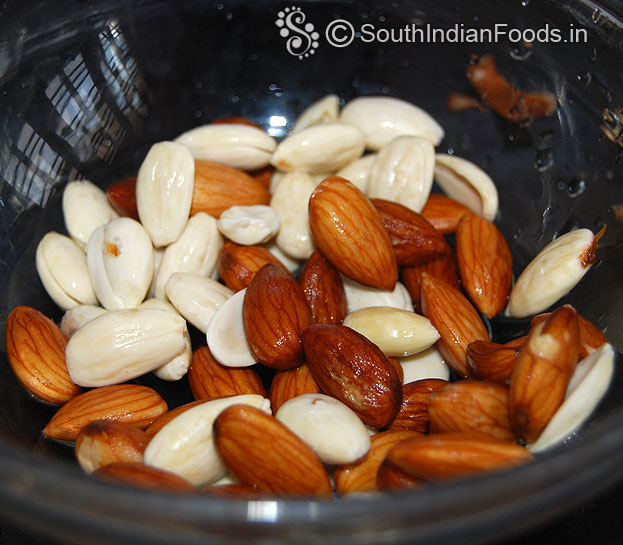 Put almonds in a mixie jar, coarsely grind without water or milk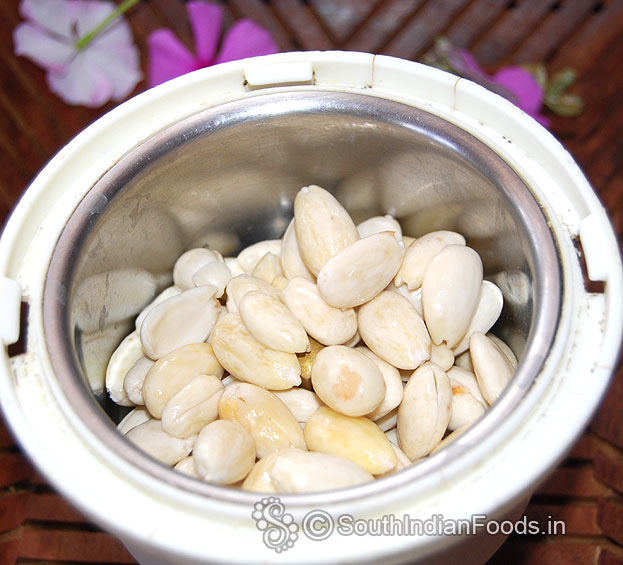 Coarsely grind almond mixtrue ready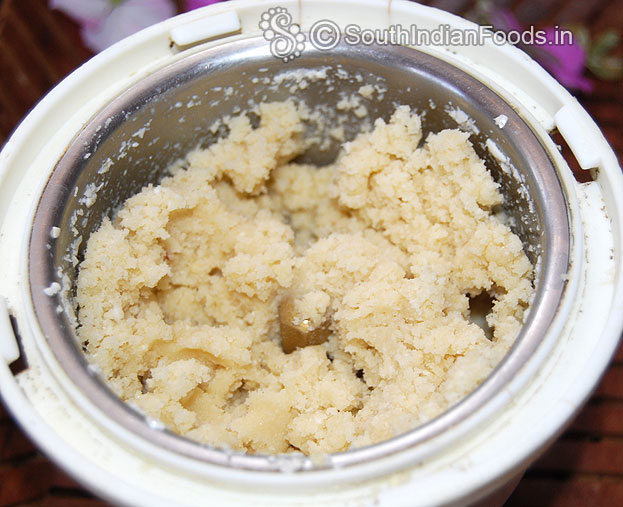 Heat pan, add 1/4 cup ghee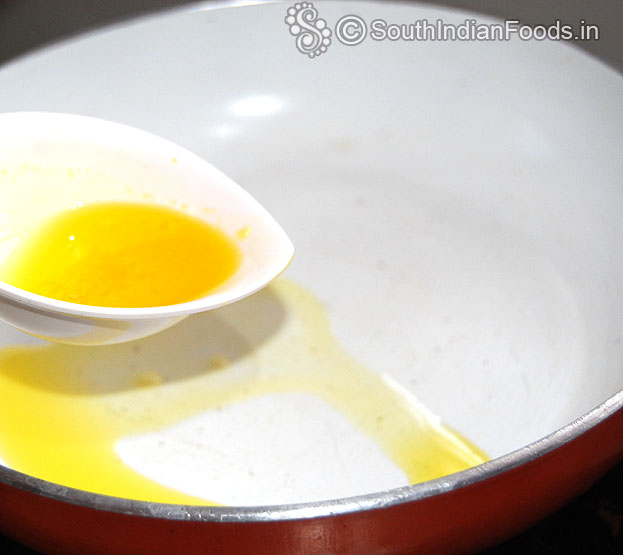 Add ground almond, coconut oil mix well & saute for 3 min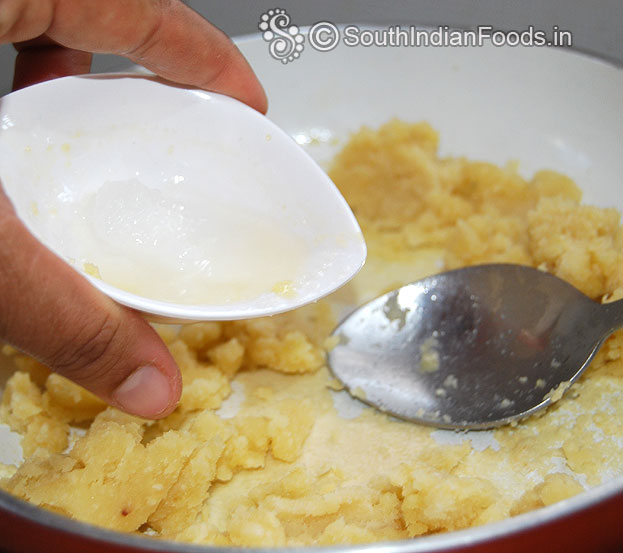 Add 1/2 cup sugar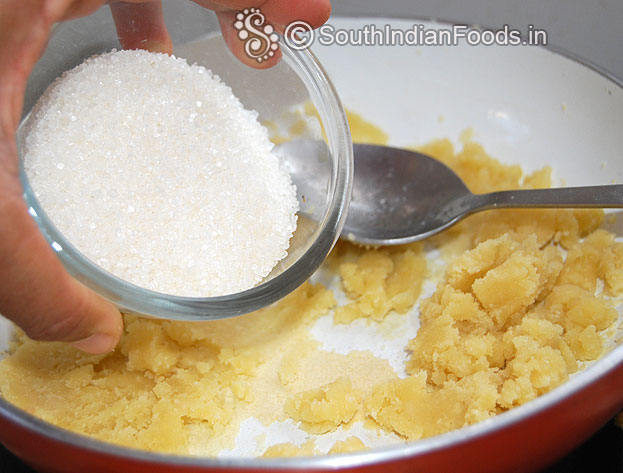 Let it cook for 2 min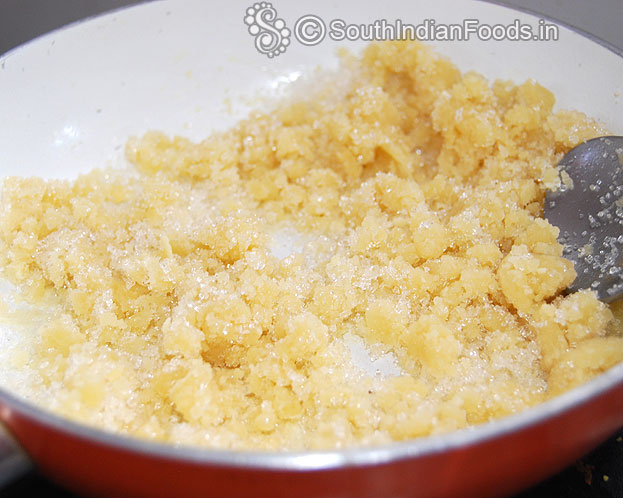 Add saffron water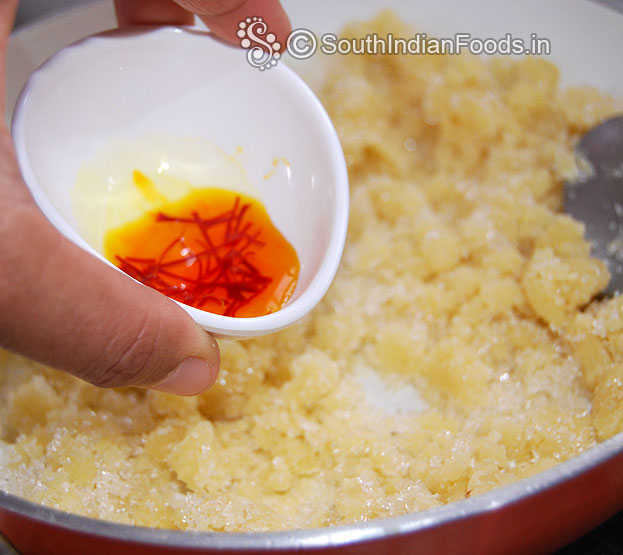 Add cardamom powder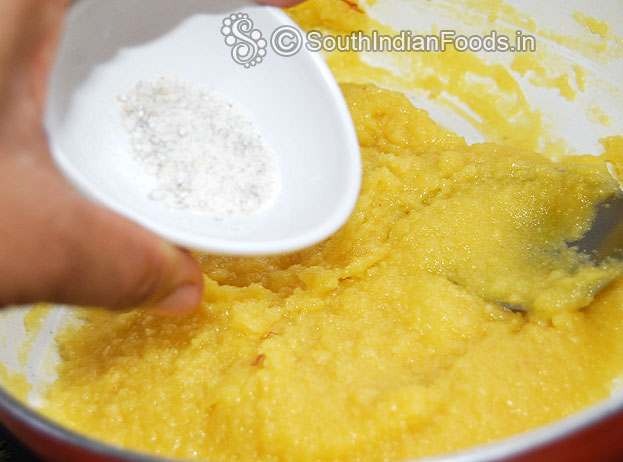 Let it cook till thick [apr 3 min]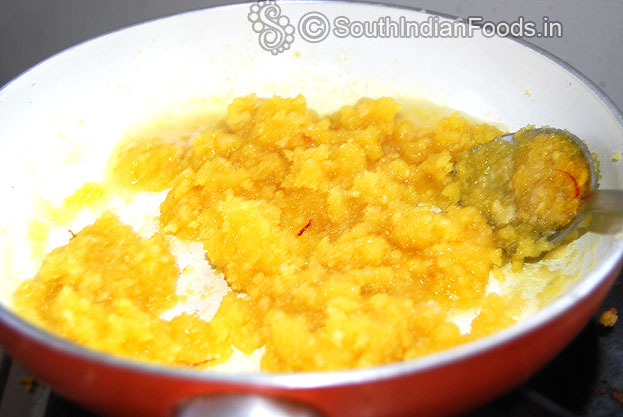 Now its ready cut off heat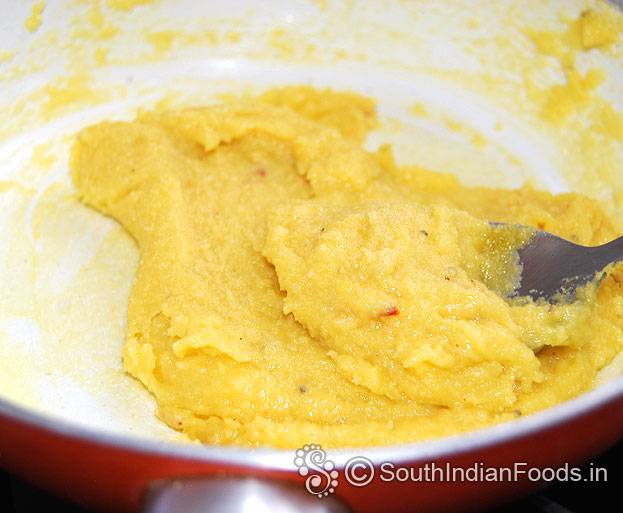 Garnish with saffron or pistachio, serve hot hot or cold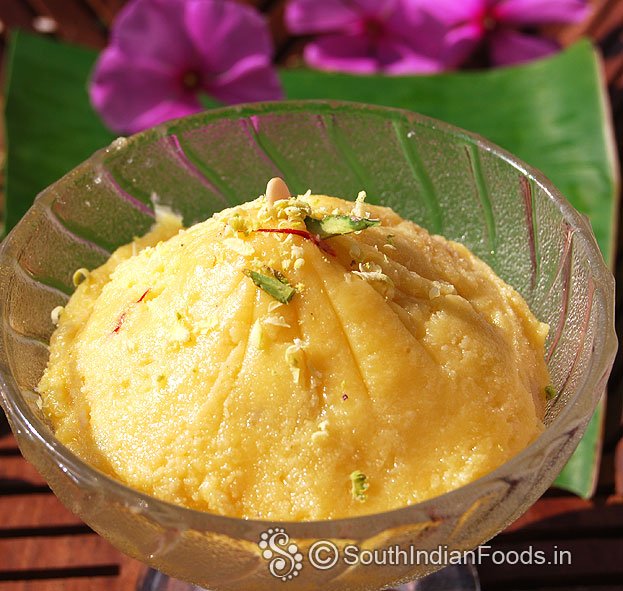 Almond halwa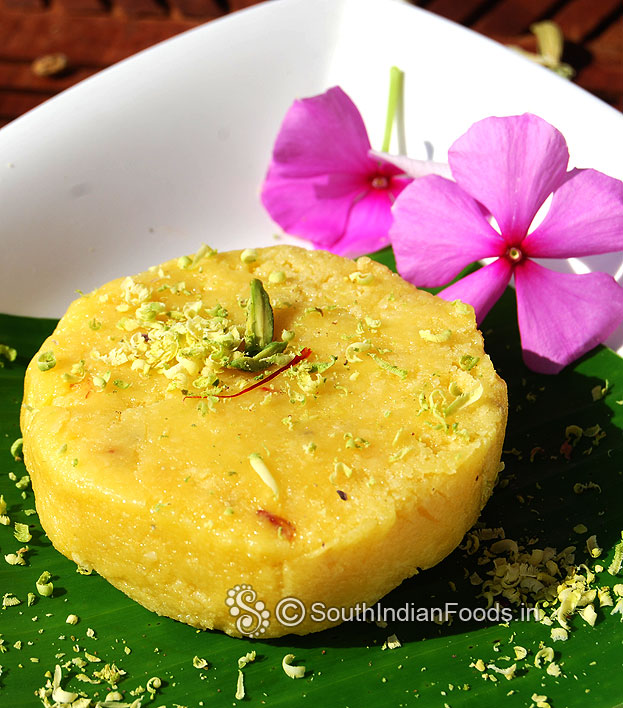 Badam kesar halwa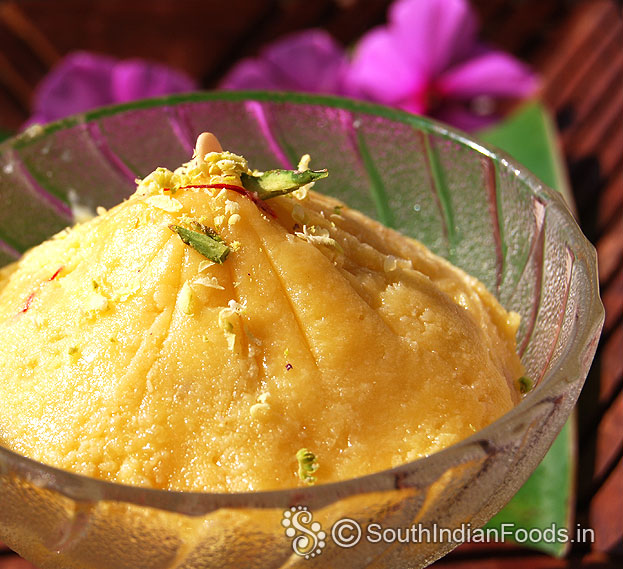 Almond saffron halwa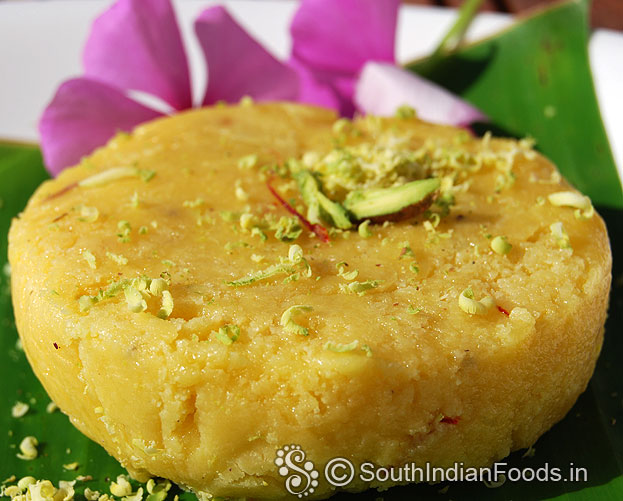 Badam halwa without milk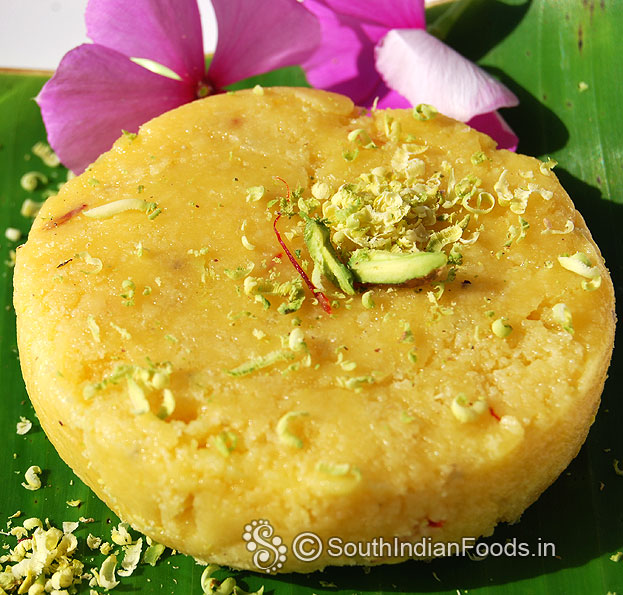 Rate this recipe
You may also like these recipes

Spicy pepper chilli paneer
Paneer [Cottage cheese...
Read More >>

Spring onion curry
Spring onion – 1 cup. Tomato – 2 or 3 chopped...
Read More >>

Onion bhaji
Onion – 2. Besan [gram flour, kadalai maavu...
Read More >>

Ragi flour dosa
Ragi flour [Kezhvaragu maavu, Finger millet...
Read More >>

Cauliflower dry curry
Cauliflower -1 cup or ½ flower. Spring onion...
Read More >>

Paneer bhurji recipe
Paneer [cottage cheese] – cup [finely chopped...
Read More >>

Mini thayir vadai
Urad dal – 1 cup. Curd – 2 cups. Sambar...
Read More >>
Recipes by Categories