Baby corn pakoda | Baby corn fritters/Fingers [Crispy pakoras]-How to make-Video

By
Sridher
Cuisine Style: India | Preparation & Cooking Time: 10 minutes | To Serve: 2 | Take with: Green chutney, Tomato chilli sauce | Type: Snacks
In a bowl add gram flour & rice flour mix well. Add masala powder mix well. Add water make thin batter. Cut baby corn into stripes. Dip baby corn into the batter then put it in a hot oil, deep fry till crisp and golden brown
Ingredients
Baby corn – 1 cup [5]
Gram flour [besan flour, kadalai maavu] – 4 tbsp
Rice flour – 2 tbsp or corn flour
Red chilli powder – ½ tsp
Turmeric power – ¼ tsp
Garam masala powder – ¼ tsp
Pepper powder - ¼ tsp
Asafetida – ¼ tsp
Oil for deep frying
Salt to taste
Water as needed
Preparation Method
Wash & cut baby corn into strips.
Add gram flour, rice flour, salt, turmeric powder, red chilli powder, asafetida, garam masala, pepper powder & water mix well without lumps. [Thick milk consistency]
Add baby corn stripes into the batter mix well.
Heat oil in a pan then deep fry baby corn till crisp on medium hot oil.
Then drain on absorbent paper & serve hot with green mint chutney.
How to make Crispy baby corn pakora video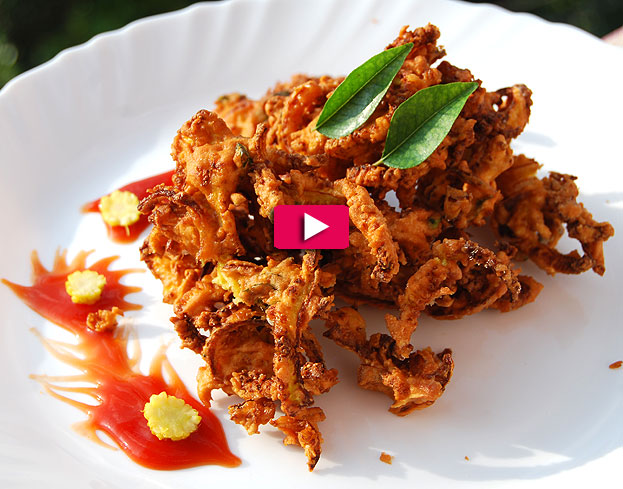 Prepare pakoda batter, add striped baby corn & soak for 5 min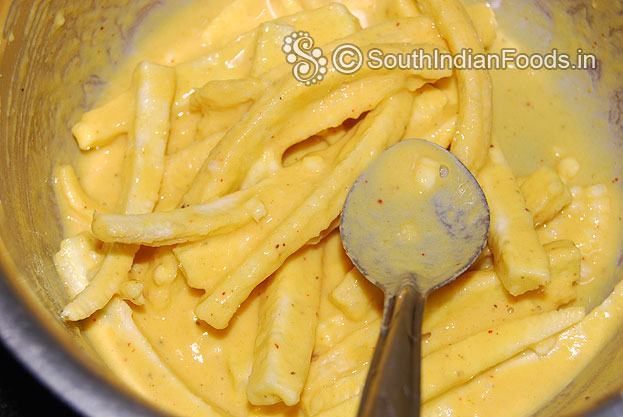 Deep fry baby corns till crisp on medium flame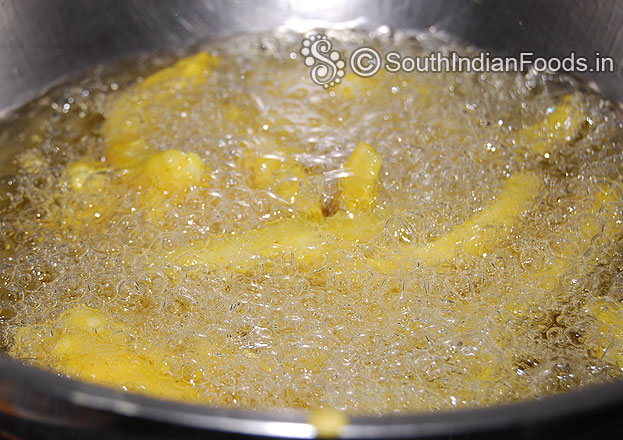 Baby corn fingers / baby corn pakoras are ready serve hot with tomato chilli sauce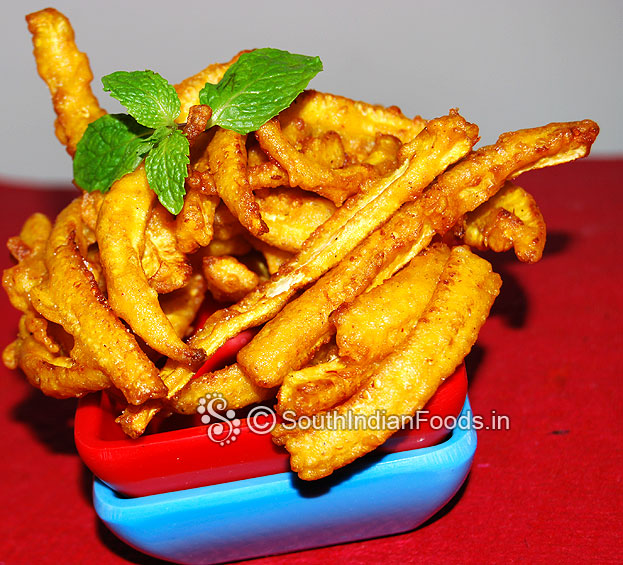 Rate this recipe
You may also like these recipes

Kulfi
Milk – 3 cups. Sweet condenced milk – ½ cup...
Read More >>

Khoya matar curry
Matar [Green peas] – 1 cup [fresh]. Khoya [kova...
Read More >>

Jangiri
Urad dal [split skinless black gram, whole urad...
Read More >>

Crispy okra
Slice okra [ladies finger] alongside...
Read More >>

Aloo matar dry
Potato [aloo, urulaikizhangu] – 1 cup [cut in to cubes &...
Read More >>

Pavakkai puli kootu
Pavakkai [Bitter gourd, karela] – 2. Sambar onion...
Read More >>

Seema kathirikai poriyal
Seema kathirikai [Chayote,...
Read More >>

Potato paneer noodles fritters
Potato– 1 cup. Paneer– ¼...
Read More >>

Potato carrot beans salad
Potato – 1 [cut into stripes]...
Read More >>

Capsicum rice
Basmati long grain rice – 1 ½ cup [Boiled]...
Read More >>

Onion samosa
Onion – 3 [sliced]. Carrot – 1 [finely chopped]...
Read More >>

Bread gulab jamun
Bread – 4 slices. Milk -1 cup or ¼ ltr. For sugar syrup...
Read More >>

Mysore pak
Gram flour [Besan, kadalai maavu] – 2 cups. Sugar...
Read More >>

Sheer pira
Milk powder – 2. Sugar – 1 cup. Water – 1 cup...
Read More >>
Prep time:
Cook time:
Total time:
Yield:
3
Recipes by Categories